In the News: Biological Sciences, Falconer, Smith
Recent news media coverage featuring Webster University community members includes:
Bio. Sciences Donations to Hospitals in the News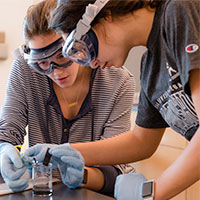 The donation of unopened supplies to local hospitals by the Biological Sciences Department was mentioned in news coverage by several outlets.
The donation was mentioned in the KSDK article "Webster University donates all of its PPE items to Mercy," and also mentioned as part of their "Show Me Kindness" segment on KSDK's morning news March 26.
In addition, NPR affiliate St. Louis Public Radio also referenced it during their morning round up this morning, where it has since been picked up by their partner station KBIA in Columbia.
More media mentions of this story are also anticipated in the coming week.
Falconer on Managing Care Amid Coronavirus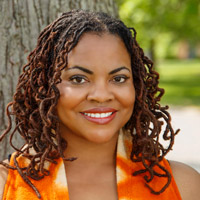 Jameca Falconer has been quoted in several recent stories about how various sectors can respond to the concerns and anxieties around the COVID-19 Pandemic.
Falconer is a counseling psychologist and adjunct faculty member in the Webster University School of Education, where she teaches in the Applied Educational Psychology/School Psychology program.
She was quoted in an online CNBC story on how to reduce anxiety while in social isolation during the COVID-19 crisis.
Falconer also partnered with the St. Louis Chapter of the Public Relations Society of America and made a 20-minute video on tips to employers on how to keep employees and customers calm and safe during the COVID-19 epidemic.
A few weeks ago, Falconer was interviewed by ABC national news about people panicking over the Coronavirus. The story was recently shared by ABC on Facebook, where Falconer can be viewed at the 20-minute mark.
Smith on Media Literacy Skills for Catholics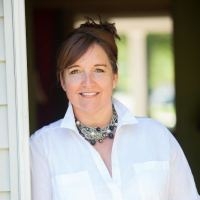 Julie Smith penned an article in the Catholic News Service about why Catholics should have media literacy skills and and tips on how to tell if something they are reading online is real or fake.
"Media literacy advocates encourage citizens to be critical consumers of media. It's not about hating the media -- it's about recognizing that since we spend so much time consuming media messages, they simply warrant thoughtful discussion and reflection," said Smith, an instructor and media literacy expert in the Webster University School Communication.