In the News: Black chess players, Cross on terrorism, Dutch youth champ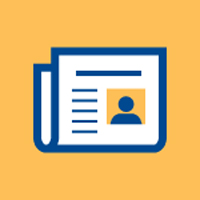 Recent and upcoming news media coverage involving Webster University includes:
African-American Chess Players Featured
Webster freshmen Josh Colas and Justus Williams were the focus of a major feature story on young African-American chess players in The Undefeated, ESPN's African-American sports and culture site.
Colas, from White Plains, New York, is ranked #4 among 17 year-olds in the U.S; Williams, from Bronx, New York, is #9 among 18 year-olds in the U.S. The third subject of the feature, James Black, Jr., intends to attend Webster next fall.
Cross on 'St. Louis On The Air' Friday to Discuss Crime, Terrorism
Sociology and criminology professor Remy Cross will be interviewed live on KWMU's "St. Louis on the Air" (St. Louis Public Radio, 90.7 FM) at noon on Friday, Sept. 23. Cross will be on the show with Gregg Favre of the St. Louis Fire Department, a member of the FBI's Joint Terrorism Task Force. They will discuss recent events in the news, such as the bombings in New York and New Jersey and the recent closure of St. Louis' City Hall due to suspicious packages, as well as the "See Something, Say Something" programs being launched in several U.S. cities.
Youth Chess Champ Talks Webster on Dutch National Radio
Anna Maja Kazarian, the Dutch youth chess champion whom Webster the Netherlands is sponsoring at the World Youth Championships, appeared on National Dutch Radio discussing her success and tutelage with Webster University chess coach Susan Polgar.