In the News: Cuille, Joe Schuster, van der Steege and Yang Fan
Recent news media coverage involving Webster University faculty and staff includes:
Lionel Cuillé Profiled in Business Journal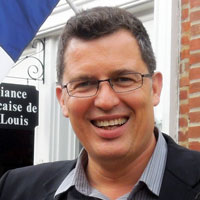 Lionel Cuille, the Jane and Bruce Robert Chair in French and Francophone Studies, and assistant professor on the College of Arts & Science's Department of International Languages and Cultures, was profiled by the St. Louis Business Journal.
The article, "St. Louis Character: Lionel Cuille ingrains his french heritage at Webster University," appeared in the March 3 edition and online.
It highlights his impact in the region in raising awareness and opportunities for French culture and studies, including starting the Centre Francophone at Webster.
Fan, van der Steege on Women's Entrepreneurship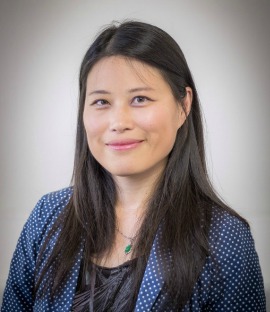 Webster Leiden's Madeleine van der Steege, researcher and lecturer in entrepreneurship, and Yang Fan, lecturer, researcher, and program coordinator for business and management programs, were each quoted in an article at iamexpat.nl about Webster collaborating with the Women's Business Initiative International (WBII) to offer a professional development course aimed at expat women in the Netherlands.
The program over four consecutive Saturdays in June is designed to provide not only the knowledge but also the social support to help women turn their ideas into thriving businesses.
They discuss initiatives in this area at Webster and in the Netherlands overall.
IAmExpat is the largest expatriate portal and community in the Netherlands.
Joe Schuster in Post-Dispatch on Charlie Peete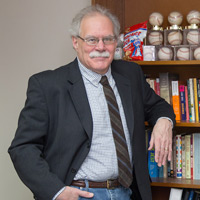 Joe Schuster, professor in the Department of Communications and Journalism in the School of Communications, was quoted in a Feb. 28, 2017, article in the St. Louis Post-Dispatch about one-time St. Louis Cardinals baseball player Charlie Peete, who died in a plane crash in 1956.
Schuster wrote an article about Peete for the St. Louis Cardinals Gameday magazine in 2007.
He also wrote the short biography of Peete for the Society for American Baseball Research Biography Project.