In the News: Cummings on healthcare; Wellness award; Gilbert on transfers
Recent media coverage featuring Webster University community members includes:
Cummings in Post-Dispatch on Mercy Cancer Centers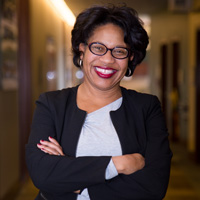 Simone Cummings, dean of the George Herbert Walker School of Business & Technology, was quoted in the St. Louis Post-Dispatch about a proposal to build new cancer treatment centers at Mercy's St. Anthony's Medical Center and nine of its regional clinics.
Cummings' background and research includes health administration, policy and management.
"If I am Mercy and I'm looking at BJC's institution there, it certainly wouldn't hurt to build a new facility," Cummings said. "They've already built up a large market share in terms of patients." So, now, the thought is, "OK, we've taken care of your family all these years, we're going to reinvest in this community."
Read the full article online here.
Gilbert Discusses Transfer Students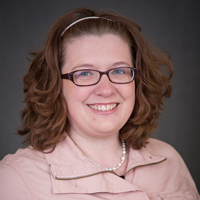 Christina Gilbert, associate director of transfer recruitment and community college partnerships, was quoted in a story posted by Phi Theta Kappa about what prospective students should ask when attending college fairs.
"Webster University recruits Phi Theta Kappa members because they are looking to achieve more — they are motivated, service-driven, and talented," said Gilbert, associate director of transfer recruitment and community college partnerships at Webster University in Missouri. "At Webster about 50 percent of our undergraduate student population joined our community as transfer students, and the Phi Theta Kappa transfer students contribute to the community in many positive ways."
Coverage of Webster's UHC Well Deserved Award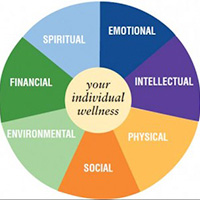 Pharmacy Choice, an online medical news service, ran a post about businesses that received United Healthcare's "Well Deserved" award for creating a culture that raised health consciousness among employees.
Webster University was one of the award recipients, as announced in May. These national winners "show the highest level of commitment to worksite wellness while leveraging wellness programs, tools and resources from UnitedHealthcare."