In the News: Nurse anesthesia, cyber security, LouFest
Recent news media coverage featuring Webster University community members includes:
Nurse Anesthesia in Demand: Feature on KSDK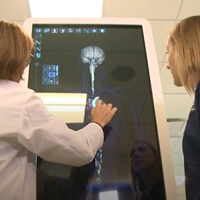 Nurse Anesthesia is in high-demand — and it's a high-intensity program.
A feature that aired Thursday, Sept. 13, on NBC affiliate Newschannel 5 about the growing demand in this field profiled Webster's master's program in nurse anesthesia. It also highlighted Webster's state-of-the-art facilities and labs in Browning Hall, the interdisciplinary science building.
Jill Stulce, professor and director of the program, was interviewed and among those from Webster appearing on camera in the feature. She discussed how Browning Hall has created a world-class environment conducive to educating and training scientists. The segment provided visuals of the simulated operating room and the virtual cadaver used in anatomy and physiology.
The segment also stressed that the jobs are in high demand in the St. Louis region, in part because the program is so rigorous.
"It definitely takes a certain type of personality to function under stress. It's a highly stressful situation to be able to keep your wits about you. So, it already starts to weed other people out," said Stulce.
Watch the full segment at KSDK here.
Croghan on LouFest, Event Management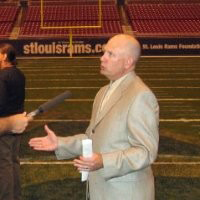 Jack Croghan, adjunct faculty member in the George Herbert Walker School of Business & Technology, was interviewed to St. Louis Public Radio about what went wrong with LouFest and when the organizers should have realized this annual music festival would not go through.
Croghan is the program administrator of the new Sports & Entertainment Management program in the Walker School.
"You hit a go-or-no-go period, and that go-or-no-go period can very well be a couple of months out," said Jack Croghan, program administrator for Webster University's sports and entertainment management program. He said Listen Live would have done better to hit pause on the event for the year and try to re-group for 2019 — anything but cancel at the last minute, something which he said ticket-buyers don't forgive.
"If you're on the razor's edge in terms of the financial tea leaves, then you need to cut earlier so you don't go out to market, so you don't jeopardize this concert," Croghan said.
Read or listen to the full story at St. Louis Public Radio here.
Frasier on Global Roundtable about Cyber Attacks
Paul Frazier, instructor and Cybersecurity program lead in the George Herbert Walker School of Business & Technology, was part of a recent TRTWorld Roundtable on the threat of cyber attacks. Frazier participated remotely from St. Louis at 6 a.m. local time, while others participated from Estonia (2 p.m.) and London (noon).
The World Economic Forum lists cyber attacks as one of the five most likely global risks alongside extreme weather, natural disasters and the failure to tackle climate change. The health service, the military and the power grid are all at risk.
Frazier discussed the growth of these attacks by state and non-state actors, and the efforts to fight and prevent them.
Watch the full round table on YouTube here.