In the News: Stroble, Curtis on cybersecurity; MBA; Polgars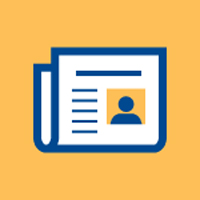 Recent news media coverage featuring Webster University community members includes:
Stroble, Curtis on KMOX to Talk Cybersecurity
President Elizabeth (Beth) J. Stroble and assistant professor Jim Curtis were interviewed on KMOX Radio about the growth of Cybersecurity in the St. Louis region.
Stroble noted the 145 percent growth in the program since its launch two years ago, while assistant professor Curtis discussed the importance of the program putting students in real-world situations they will face fighting cyber threats.
"We do a lot of research partnerships around what are the newest ways to detect threats and offset those threats," Stroble says. "Industry partnerships are key."
Stroble adds that the cybersecurity field is vast and encompasses much more than national security. "Elections, health providers' ability to keep our identities and our circumstances private. All of these are day-to-day concerns and they're policy concerns at the national and international level. So we're excited to be part of providing a solution," she says.
Read the story at KMOX here.
MBA Alumnus Praises Faculty, Network in 'Hello Zuidas'
Webster alumnus Pascal de Jong, a senior manager at Nationale Borg in Amsterdam who earned his MBA with Webster in the Netherlands, is featured in the Dutch magazine Hello Zuidas.
"Webster's network attracts the best teaching staff," de Jong says in the interview. "On top of that, you work alongside students of all nationalities, ages and specializations, ranging from executives to members of parliament and recent school-leavers. That invites you to look at things through fresh eyes."
Read the full interview here.
Polgar Featured in Das Magazin
The family history of Webster chess coach Susan Polgar, her sisters and their parents was profiled in the Aug. 27 issue of Das Magazin, a Swiss magazine.
The feature article reviews their history in chess and father Laszlo Polgar's theory that any child can be a genius. It is a German-language version of the feature story that previously appeared in the Chronicle of Higher Education.