In the News: Olliges, Smith on digital literacy and safety; Tashkent opening
Recent news media coverage featuring Webster University community members includes:
Olliges on KMOX 1120 on Digital Literacy, Safety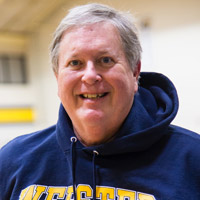 Ralph Olliges was interviewed for a story that aired on KMOX-AM drive-time news about the importance of digital literacy and safety for children, and how it is being incorporated into educators' approach to K-12 curriculum.
"We teach kids math and science; this is about teaching them digital citizenship, safety, security," he said at the opening of the story.
KMOX reported this issue is more important than ever today, with how often kids comfortably interact from behind screens.
It even has children and adults alike struggling with when and whether to feel empathy.
"You don't know who is on the other side of that screen," Olliges said. "So you want them to feel empathy, but you also want them to be safe. Just because the other person says they need help…you do want to check it out and make sure it's really someone [in need]. If it's someone pretending to be that, you want to make sure you don't give out" personal information that can be exploited."
Smith on Proposed Digital Literacy Legislation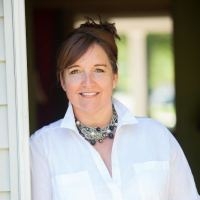 Julie Smith was also in the media for this topic.
The instructor in the School of Communications was cited in a St. Louis Public Radio story about a piece of proposed legislation that she helped write, which would require K-12 schools in Missouri teach media literacy.
The legislative sponsor, State Rep. Jim Murphy, "has been working with Webster University professor Julie Smith, who teaches digital literacy. Smith is one of Murphy's constituents and approached him about drafting the legislation for a media literacy curriculum," the story reports.
Smith said it's important that people approach digital information as critically as possible. These days, media can be made to look as "legitimate as The New York Times" even if it's fabricated, she said.
Read the full story online here.
Tashkent Grand Opening in Kyrgyz Press
The grand opening events for Webster University in Tashkent, Uzbekistan, were previewed by the AKI Press, a news outlet in the Kyrgyz Republic.
A link to the coverage can be found here [subscriber content].
More about the success of this campus and the opening events, which take place this weekend, can be found in this Webster story.