In the News: Flewellen on NBC, Chess champs, Gaspar NATS award
Recent news media coverage featuring Webster University community members includes:
Flewellen in NBC News Piece on Diversity, 'Witnessing Whiteness'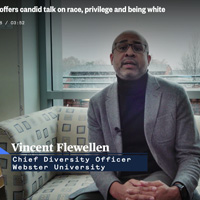 Vincent C. Flewellen, chief diversity officer, was quoted multiple times on camera in a national NBC News story about "Witnessing Whiteness" programs, which create spaces for white people to discuss and confront their biases with others.
The report cites Flewellen explaining that going through the sessions doesn't automatically transform someone — it's a process. But he hopes people who participate "find their voice and are able to speak to, call out and stand up against racism."
"White folks actually do need to be more courageous about approaching the conversation of race," he said. "I think they need to accept the fact that it's an uncomfortable conversation. And that's okay! Move into that space of discomfort, and from that discomfort growth will come."
Watch the full report at NBC here.
Seven in a Row: Chess Team Pan-Am Coverage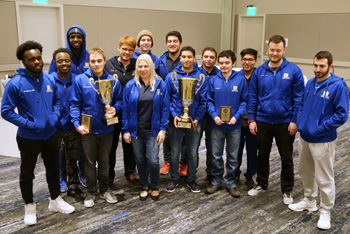 Webster University's chess team won the Pan-Am Intercollegiate Championship for a record-extending seventh consecutive time at the end of 2018, earning qualification to their seventh straight President's Cup "final four" of collegiate chess later this spring.
Coverage of their victory appeared in the Washington Times and U.S. Chess, among many other news and chess publications. Look for more coverage from Webster soon.
The A team took first place, while the B team tied for second, but schools can only earn one spot in the final four. So their opponents in the final four, which Webster has won five times, will be University of Texas at Dallas, Harvard University and University of Texas Rio Grande Valley.
Gaspar's Lifetime Achievement Award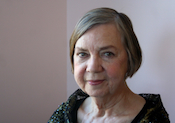 Carole Gaspar, emerita professor of voice in the Department of Music, received the National Association of Teachers of Singing's Central Region Lifetime Achievement Award.
This adds to a career of prominent awards like the G.B. Dealy competition, the Irene Jordan scholarship, the Shreveport Symphony Orchestra competition, the Southwest and Midwest Regional Metropolitan Opera auditions, the St. Louis Artist Presentation award, the St. Louis Philharmonic competition, and the National Society of Arts and Letters award in Chicago.
Learn more about her career and the award in this story by the Troy Messenger.