In the News: Diversity and Inclusion speakers, Ghana trip, Unified auditions
Recent news media coverage featuring Webster University community members includes:
Diversity & Inclusion Conference Speakers on 'St. Louis on the Air'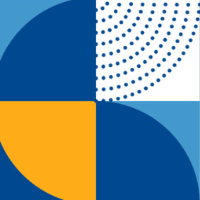 Michele Norris, Aisha Sultan and Colleen Starkloff will be guests on St. Louis on the Air, a show on NPR affiliate St. Louis Public Radio, at noon Wednesday to discuss Webster's upcoming Diversity and Inclusion Conference, where they will be featured speakers.
Ahead of the conference, which takes place on Webster's main campus Feb. 24-27, St. Louis on the Air host Sarah Fenske will talk with these three guests, who are each "known for doing the kind of nitty-gritty work that leads to real progress around diversity and inclusion."
The show is soliciting questions from listeners and readers ahead of their appearance: When you think about progress around diversity and inclusion, what comes to mind? What sort of change do you still hope to see? Tweet answers to them via Twitter (@STLonAir), email (talk@stlpublicradio.org) or on their St. Louis on the Air Facebook group.
See the schedule and register for the upcoming conference here.
Africana Studies Trip to Webster Ghana in St. Louis Magazine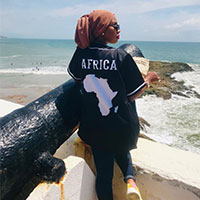 St. Louis Magazine published a feature, "Inclusion Goes Global at Webster University," centered around the experiences of students who took part in the recent Africana Studies fall break trip to Ghana.
The experience left powerful impressions on the participants in the class.
Linking classroom lessons with first-hand observations created a rich educational experience for the students. "The social, economical, and political struggles and victories of Ghana that we learned about in class were informative and engaging," says Millenia Wells, a sophomore majoring in biological sciences with an emphasis in health and medicine. "But being able to experience these historical facets by visiting the country from which they were born left me in awe."
Read the full feature at St. Louis Magazine here.
A documentary film that students made about the trip will be part of a session on Thursday, Feb. 27, during the upcoming Diversity & Inclusion Conference: From Conversation to Action.
Webster in Chicago Tribune on Unified Auditions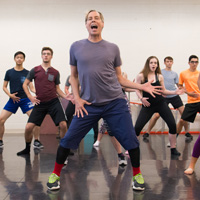 Webster University and its Conservatory of Theatre Arts were part of a Chicago Tribune feature about "the Unifieds," the National Unified Auditions for prospective theatre majors. The story notes how the late Peter Sargent, dean emeritus of Webster's Leigh Gerdine College of Fine Arts, was the driving force behind this event:
"Unifieds were first held in Chicago in the mid-'80s, as a way for families to save time and money, to avoid traveling the country and visiting schools and auditioning for months. It was the idea of Peter Sargent, who ran the theater department at Webster University in St. Louis. It's since developed steadily, into an informal national gathering of theater kids.
"One offering lessons beyond money and convenience."
The story also describes professor Lara Teeter, Webster's head of musical theatre, interacting with and encouraging a student during the auditions:
"We know what you guys are going through, we know you're racing through auditions, going into hotel rooms that are too dry, full of nerves. And after four years of college, we just want you to be your own conservatory."