In the News: Miller-Struttmann, Woolf, Cross
Recent news media coverage featuring Webster University faculty expertise includes:
Miller-Struttmann on Bees, the Eclipse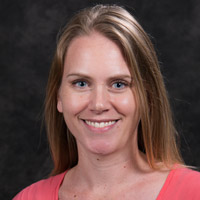 Nicole Miller-Struttmann appeared on CBS affiliate KMOV's evening and morning newscasts to discuss her research with bees and their behavior during the eclipse, which will be part of a national study.
Watch footage of that appearance online here.
Separately, Miller-Struttmann was also quoted in a St. Louis Post-Dispatch story about proposed regulations on bee hives in several cities in the St. Louis region.
Miller-Struttmann is the Laurance L. Browning, Jr. Endowed Professor in Biological Sciences in Webster University's College of Arts & Sciences.
Woolf in USA Today, on KGO Radio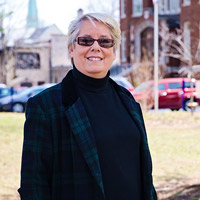 Linda Woolf was quoted in USA Today and also was interviewed on KGO Radio in San Francisco about human rights and combatting the spread of hate in the wake of events in Charlottesville.
See her comments at the end of the USA Today story, about web services companies revoking their services for white nationalist hate groups.
The KGO interview, a six-minute discussion on the popular San Francisco-area program, stemmed from her article in Psychology Today about human rights in the current environment under the Trump administration. She discussed not only the behavior of hate groups, but also the response to them.
Woolf is professor of psychology and international human rights in the College of Arts & Sciences.
Cross Shares Insight to World Audience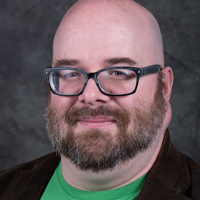 After the deadly events and white nationalist rally in Charlottesville, Remy Cross was interviewed by KMOX-AM in St. Louis, as well as by BBC that weekend.
His comments to BBC ran on BBC's World News Tonight Sunday night as well as BBC's News at Breakfast morning program on Monday.
Cross is associate professor of sociology and criminology in the College of Arts & Sciences.