In the News: Falconer, Baebler on coronavirus; Flewellen on Engelbreit; Higgins and Rosenblum
Recent news media coverage featuring Webster University community members includes:
Faculty in Regional, National Media on Coronavirus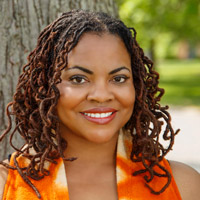 Falconer
Jameca Falconer, School of Education adjunct faculty member, and Barrett Baebler, George Herbert Walker School of Business & Technology associate professor, were both recently quoted in articles and news stories about the spread, preparation, and reaction to the COVID-19 coronavirus.
The impending dread isn't small for people who are a generation or two older, who may be more vulnerable to covid-19, Falconer said in this article in The Washington Post, "Coronavirus anxiety is everywhere, and there is no cure."
Falconer was also quoted on the same topic in The Wall Street Journal, "How to Manage Your Coronavirus Anxiety ."
She was also interviewed on St. Louis NBC affiliate KSDK. "It happened to people from Africa during the Ebola crisis too," said Falconer to KSDK News. "I think it's very problematic right now. I believe the fear is a rational fear for anyone to have, but they take this opportunity to express their hatred of other groups."
In the St. Louis Business Journal, Baebler was quoted saying businesses should also consider providing employees more certainty. "Look at having written policies: If I go to the hospital, do I have to give you proof, and in what amount of time?" he said in "Pandemic business plan: How to protect your employees and your operations if the outbreak hits home."
Employers should also investigate what kinds of testing and care are covered by their health insurance, and communicate the findings with staff. "You have to be very transparent with it," Baebler said. "We're in a caustic environment right now in which we don't have a lot of trust."
Flewellen Speaks on Award Winner Engelbreit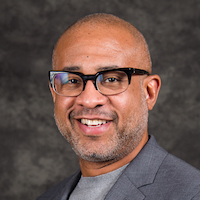 Chief Diversity Officer Vincent C. Flewellen was invited to the Webster Groves Arts Commission's 2019 Lifetime Achievement in the Arts Award ceremony to speak on behalf of the winner, Mary Engelbreit. The ceremony was held on Feb. 28 at the city's recreational complex.
Flewellen was invited amongst two other speakers due to his personal experiences with Engelbreit and her outspoken nature when it comes to defending those who fall victim to social injustices.
Flewellen discussed the importance of using a platform for giving voice to those who can't speak out and how Engelbreit is not one to sit back when that call to duty arises. In 2014, after Michael Brown Jr. was killed in Ferguson, Engelbreit "put her business on the line, challenging those who followed her as an artist," when she created a "Hands Up, Don't Shoot" drawing in response.
"She lost thousands of fans and dollars, but she told me, 'I have a platform and I'm going to use it to take a stand and speak out,'" Flewellen said. "She consistently speaks her mind. She's a model for girls looking for role models."
Higgins and Rosenblum on the "Milly Project"
Robin Higgins, professor of legal studies, and Warren Rosenblum, professor of history, were welcomed on KPLR Channel 11's show, The Pulse, to discuss the performance of the "Milly Project," which was held in Browning Hall on the Webster Groves campus earlier this month. The segment can be viewed here.
The play covers the story of Milly Sawyers, an enslaved woman who, upon moving between slave and free state, sued for her freedom, winning her case in Springfield, Missouri, a decade before the Dred Scott case was decided.
Higgins and Rosenblum discuss the state of these cases in Missouri at the time, the efforts put forth by attorneys when it came to these fights, Sawyers journey before her victory and the mystery surrounding the fate of Sawyers and her children upon her case win and the subsequent beating she underwent by the citizens of Springfield.
The panel also discussed the tendency to shy away from the ugliness in the historical record, and the wealth of knowledge being uncovered by archivists in an effort to find out the truth behind our collective history.