In the News: Billhymer, Harrison, Houston
Recent news media coverage involving Webster University community members includes:
Billhymer on Media Literacy, Fighting Fake News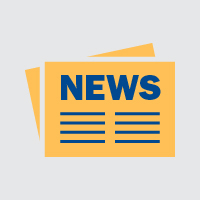 Webster University School of Communications adjunct faculty member Jessica Brown Billhymer had an op/ed published in the St. Louis Post-Dispatch, "Teach media literacy to students to stop spread of fake news."
Billhymer is founder and president of Gateway Media Literacy Partners.
In the column, she describes some of the benefits of teaching media literacy. She also gives examples of how it's getting attention because "fake news" is in the news. Finally, she asks when fake news is no longer newsworthy, will we continue to support media literacy education?
Read the full column online at stltoday here.
Harrison on Film History, Sale of Wehrenberg
James Harrison, director of the Webster University Film Series operated by the School of Communications, shares his knowledge of film history in a Webster-Kirkwood Times story about the sale of the St. Louis-based, 110-year-old family-owned theatre chain Wehrenberg Theatres.
"Movie theaters have gone through a lot of growing pains and challenges," Harrison said in the article. "You had the hardship of the Great Depression, then the competition from TV, then the impact of home video and now all the easy access of streaming movies. It's been a tough go every step of the way."
Read the full story at the Webster-Kirkwood Times here.
Thailand's Houston on Identity Politics
Kenneth Houston's column, "The Pandora's Box of Identity Politics: The Left's obsession with identity politics has brought us Trumpism," was published in World Politics Journal.
Houston is department head in the College of Arts & Sciences at Webster University Thailand.
In the piece, Houston discusses the effects of identity politics and the recent U.S. elections, as well as the roots of that trend in response to the United States' White Anglo Saxon Protestant roots. Houston argues that many of these cultural identities were as much a product of their persecution as they were of their culture, and had the U.S. truly adopted republican principles and was a true "melting pot," such reactionary prejudice and cultural defensiveness would likely be less prevalent.
Read more about the context at Webster Thailand or see the full article at World Politics Journal.