In the News: Cross, van Marissing, Hughes, Smith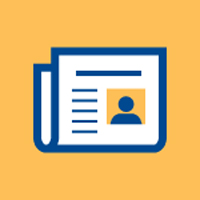 Recent news media coverage involving Webster University community members includes:
Van Marissing in 'Hello Zuidas' on Cybersecurity Plans
Netherlands director Jean Paul van Marissing was interviewed in the Amsterdam publication Hello Zuidas on plans to bring Webster's cybersecurity program to its campus locations in the Netherlands.
Said van Marissing: "Here at Webster, we look at relevant societal trends and aim to take a leading role in them. Cybercrime is very relevant these days, and it's a development that needs to be addressed. We've been one of the biggest providers of educational training to the military since the 1980s, and that expertise, along with our connections at the CIA and NATO, makes it possible for us to set up this programme."
Cross in Associated Press on Ferguson Report
Remy Cross, criminology and sociology professor in the College of Arts & Sciences, was quoted in an Associated Press story about the Ferguson Commission Report, which was released Monday. The story ran nationally and appeared in more than 130 publications.
"It's hard not to be cynical of these kinds of reports given the track record," Cross said. "They (commissioners) are really not given any authority. Everybody agrees with the report, and nothing really comes of it because no one wants to pony up the money or get down to the brass tacks of the policy changes."
Hughes in the Miami Herald on 'The Gay Rub'
The St. Louis Post-Dispatch review of Webster's Cecille R. Hunt Gallery exhibit, "The Gay Rub," was picked up by the Miami Herald, among other major publications. The review quotes Leigh Gerdine College of Fine Arts professor and Hunt Gallery director Jeffrey Hughes, who said the exhibit is perfect for the space.
"It fits within our mission as an educational institution. We try to be inclusive and are drawn to activist-based art," Hughes said.
Julie Smith on 'Principal Center' Podcast
Julie Smith, adjunct faculty member in the School of Communications, was featured on "The Principal Center" podcast to discuss her media literacy speaking engagements and her new book, "Master the Media: How Teaching Media Literacy Can Save Our Plugged in World."
Listen to her discussion with Justin Baeder here.