Cross on Ferguson, Barnidge on peace talks, Orlando profile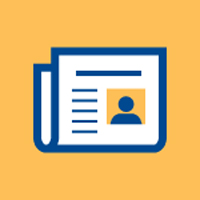 Recent news media coverage involving Webster University community members includes:
Cross in AP on Ferguson, Justice Department
Remy Cross, associate professor of sociology and criminology in the College of Arts & Sciences, was interviewed in a widely circulated Associated Press story about what would happen if Ferguson eliminated its police department in order to avoid U.S. Justice Department sanctions:
Remy Cross, a criminology professor at Webster University in suburban St. Louis, said that in the end, cooler heads will prevail and some agreement would be reached if Ferguson police disbanded.
"You don't want basically a lawless area," Cross said. "The county could bring in neighboring towns and say, 'Let's not be children here. Come to the table and figure out how to do this."'
The story was published by 193 difference news organizations Friday, Feb. 12. One version of the story can be found here.
Orlando Relocation, Spina in Orlando Business Journal
The Orlando Business Journal profiled Webster Orlando site director Nicolas Spina about the upcoming move of the two Orlando locations into a downtown site.
The article highlights how Webster's location places it at the center of a "higher education hub" in the area as part of several on-going developments in downtown Orlando.
Barnidge on Proposed Middle East Peace Talks at Times of Israel
Robert P. Barnidge Jr., lecturer and coordinator of International Relations in Webster's College of Arts & Sciences, had his post, "The Hypocrisy of an Arab Peace Bid," published at the Times of Israel.
Barnidge draws on the history of the talks and the Arab Charter on Human Rights to explain why Israel rejected a recent French proposal to host a major international conference aimed at settling the Israeli-Palestinian dispute.
FAFSA Frenzy in St. Louis America
Webster University's participation in Missouri's FAFSA Frenzy, a state-wide coordinated effort by Missouri Department of Higher Education( MDHE) to offer workshops assisting to parents and future college students on how to fill out the Free Application for Federal Student Aid, was noted in the St. Louis American.
The next event is Saturday, Feb. 20.