In the News: Foppiani on Iran; Falconer on black history; Clewell tributes
Recent news media coverage featuring Webster University community members includes:
Foppiani on Iran Elections, Tehran-D.C. Tensions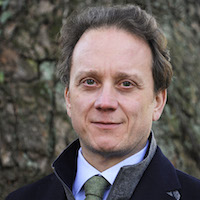 Oreste Foppiani, associate professor of International History and Politics and head of the International Relations Department at Webster University Geneva, was interviewed by the Swiss financial magazine Allnews on the Iranian legislative elections and the consequences of the arm wrestling between Washington and Tehran.
In the interview, Foppiani is asked whether rising oil prices and anger over the Iranian regime initially lying about the cause of the Ukrainian air tragedy could foment a regime change. Foppiani said a new political regime is improbable because the state's control is still very strong, and despite popular anger, there is neither organized opposition nor a real opposition group.
Asked whether Europe can serve as a moderating influence on U.S.-Iran tensions, Foppiani says the lack of alignment between the EU and the United States toward Iran diminishes that possibility, though Switzerland continues to work as a mediator behind the scenes.
Read the interview, in French, at Allnews.
Falconer in New Outlets on Teaching Black History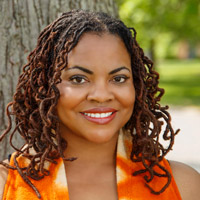 The transcript of Jameca Falconer's recent interview with NPR affiliate St. Louis Public Radio (KWMU) about approaches to teaching black history to school children has been picked up in multiple news outlets, including the Jacksonville (Florida) Free Press and Black News Portal.
In the interview, Falconer discussed teaching black history to children of varying ages, and the importance of not limiting efforts to Black History Month.
Falconer is a counseling psychologist and adjunct faculty member in the Webster University School of Education, where she teaches in the Applied Educational Psychology/School Psychology program.
The interview was initially broadcast multiple times on St. Louis Public Radio. Listen and read a transcript at St. Louis Public Radio here.
Tributes to David Clewell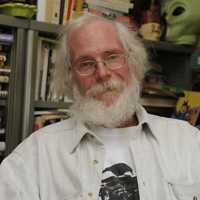 Two St. Louis publications ran tributes to the late David Clewell, the poet and beloved longtime Webster literature professor who died last weekend. News radio station KMOX 1120 AM also reported news of his passing.
The St. Louis Post-Dispatch recalled Clewell's storied career, quoting some of his works and sharing reflections from his wife, Patricia, and College of Arts & Sciences Dean Tony Wallner.
Writing in the Riverfront Times, alumna Hanna Holthaus quoted the University announcement and reflected:
"As I tapped through Instagram stories on Sunday evening, I saw photo after photo of Professor Clewell with paragraphs describing what he taught students and how he helped them with more than just their writing. He talked with them about life and the meaning of poetry."
Clewell, a prolific poet and former Poet Laureate for the State of Missouri, was 65.
Read a heartfelt reflection from his colleagues in the English Department in this Facebook post.