In the News: Frazier, Smith, Roberts, Browning Hall
Recent news media coverage involving Webster University community members includes:
Frazier in National News on Cyber Forensics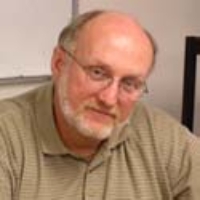 Paul Frazier, cybersecurity lecturer in the George Herbert Walker School of Business & Technology, was interviewed on Fox News and quoted by the New York Post about MSNBC star Joy Reid's claim that a blog she owns was hacked in an effort to discredit her:
"Webster University Cybersecurity Program Lead Paul Frazier told Fox News that Reid's story is "technically" possible but could easily be verified.
"To prove that they were not her remarks will require her to hire a certified cyber forensics expert who has the capability — physically and legally — to seize the file server hosting her blog and then run a series of forensics programs to determine what computer the posted comments were made from," Frazier explained. "Not too difficult of a task as long as you have the training, the tools and the legal access to the server."
Read the full article in the Post.
Smith on Social Media Usage and Depression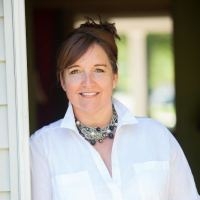 Julie Smith, visiting instructor in the School of Communications, was interviewed by KMOX 1120-AM radio about how studies show that social media usage is correlated with increased periods of depression:
"Webster University professor Julie Smith has written the book Master the Media: How Teaching Media Literacy can Save our Plugged in World.
She says young people are suffering from emotional exhaustion and may even feel isolated because of all the time they spend in the digital world.
"What we discovered is this great term called 'compare and despair.' The idea is the more time we spend on social media, and Instagram in particular because it's such a visual media, it's nothing but photos, we're more likely to compare ourselves to these perfect images that people present online," she says.
Smith says it's easy for parents to not understand the impact.
"If you and I had a bad day at school, we could go home, and now if the kids are having a bad day on Instagram or someone's sending them nasty snaps, they can't escape form that," she says.
Separately, Smith and professor Don Corrigan were on a St. Louis Press Club panel moderated by Betsey Bruce titled "Information Literacy in a World of Viral News," covered at stltoday.
Roberts on Practices for Handling Credit Cards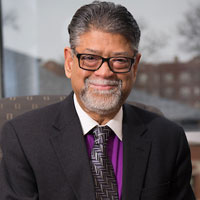 Joe Roberts was quoted by WalletHub about the best practices for handling credit cards for businesses.
He handled questions about selecting and using cards for business purposes.
Roberts is associate professor and chair of the Management Department and director of the Entrepreneurship program in the Walker School.
Browning Hall Award in PHCP Pros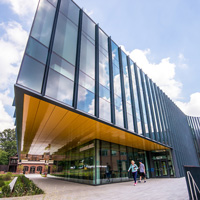 A story about how Browning Hall was recognized for technological advancements in HVAC technology appeared in PHCP Pros magazine, a technical journal for HVAC engineers.
The interdisciplinary science building, opened in 2017, received a first-place technology award for "Outstanding Achievement" from the American Society of Heating, Refrigerating and Air Conditioning Engineers.
Read the PHCP Pros magazine here.
Craig Miller Sr. of Webster's Facilities Planning and Management accepted the award on behalf of the University.