In the News: Global education in Ghana, Film Series, 'Fake News'
Recent news media coverage featuring Webster University community members includes:
Stroble, Schuster on Global Education, Opportunity in Ghana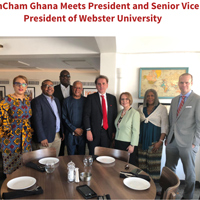 President Elizabeth (Beth) J. Stroble and Provost Julian Schuster were featured in an article in Ghana Nation for their joint lecture "The importance of Global Education in the 21st Century," presented at Webster's campus in Accra, Ghana, earlier this week.
"We believe it is important to bring students together across borders to gain a deeper understanding of themselves and others and an informed perspective to address the world's most troubling issues," Stroble said.
She said the "passive model" focused on mobility of students and professors has changed, and modern, contemporary paradigms must include joint degrees and curricula, joint research ventures and most importantly the affiliation and opening up of branch campuses.
Read the story at Ghana Nation here.
Stroble and Schuster were also the lead story in the American Chamber of Commerce Ghana weekly news bulletin after they and Ghana campus director Christa Sanders met with members of the chamber. They discussed the country's investment environment and the state of university education in Ghana. Discussions were also held on some investment opportunities available to Webster.
Among attendees were Simon Madjie, AmCham Ghana Executive Secretary; Hagen Maroney, U.S. Chief Economic Officer to Ghana, and other business leaders and stakeholders.
Smith's Crash Course in Media Literacy, 'Fake News'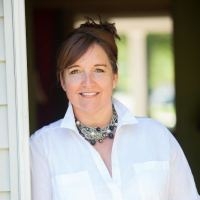 Gatehouse Media is featuring a story about Julie Smith and her lecture "What is Fake News," which she delivered at Elon University earlier this week as a "crash course in media literacy." Smith is an instructor in the School of Communications.
"Here's the thing: The amount of information makes it next to impossible to figure out what's real and what's not," Smith said. "The design of information makes it next to impossible to figure out what's real and what's not. And the message itself — if we agree with it — typically means that we're not going to check it for authenticity."
This is especially true if the information is politically charged. Smith's lecture helped explain how and why messages are distorted, and how to spot them.
Read the full story on the lecture here.
Film Series Featured as 'Best Thing to Do'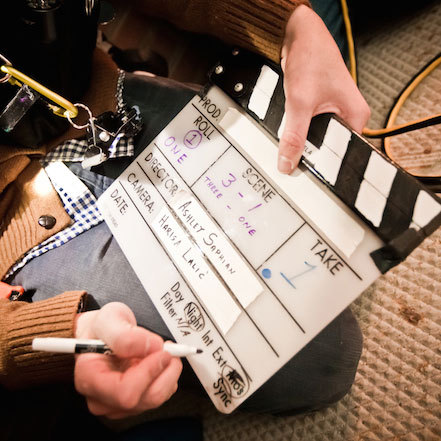 The Riverfront Times named Webster University's Film Series' screening of two Douglas Fairbanks films in Winifred Moore Auditorium this weekend as one of the "Best Things to Do" in St. Louis.
"Douglas Fairbanks was one of the people who made Hollywood what it is today. The silent-age actor was both dashing and daring, playing a jaunty Robin Hood and an exuberant Zorro while doing his own stunts. At the time Fairbanks was working, Hollywood was more artists' colony than cinematic capital of the world."
The two films are screening as part of a double-bill Saturday night, as Webster participates in the St. Louis International Film Festival.
Several Webster faculty, alumni and students have work being screened in the festival.
Follow the full Webster University Film Series schedule here.