In the News: Education in Ghana, chess team, Cross on violence
Recent news media coverage involving Webster University includes:
Stroble on Need for Higher Education in Ghana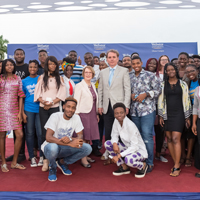 Webster University President Elizabeth (Beth) J. Stroble was quoted in CitiNewsroom about the growing need for more universities in Ghana, part of a feature on the topic and a recent seminar about it hosted at Webster's campus in the capital, Accra.
Stroble said that although Ghana has a robust second cycle education system, many of the students who graduate from the Senior High Schools are unable to acquire tertiary education due to lack of space and funds. But such education to build the human resource capacity needed for Ghana's socio-economic development.
"There is hunger for education in Ghana because it has invested greatly in secondary education," she said. "There is a large number of Ghanaian students with the skills to do university work. But, there are no seats in the universities. There is therefore the need to truly provide the funding base that can support students who have great talent without the financial resources to achieve the degree. That is a challenge in Ghana."
The story has more from Stroble as well as from Millicent Adjei, the associate director of Diversity at Ashesi University who also spoke at the event hosted by Webster Ghana.
Cross on Radicalized Right-Wing Violence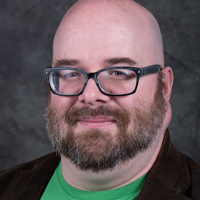 Remy Cross was interviewed by The Globe Post about an increase in violence associated with extremist "nationalist" groups.
"There are many routes to American radicalization, but Remy Cross, Assistant Professor and Coordinator of Sociology and Criminology at Webster University, points to two main ones: a perceived loss in status by the radicalized and online communities that hear and bolster their radical views.
"Active recruitment by groups who capitalize on grievances by teen to middle-aged white men offer them potential solutions … They seek to reframe economic or life anxieties as arising from outsiders, foreigners, immigrants, and women-and-minority-friendly policies," he told The Globe Post.
"In this case, we're talking about a constellation of groups, many of which have ties to older, more established white/European supremacy groups."
Read the full story at the Globe Post.
Top-Ranked Chess Team on KMOX, STLtoday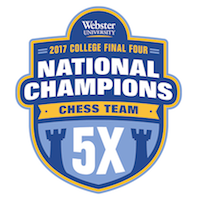 The #1-ranked Webster chess team was covered by KMOX radio and in stltoday.
New members of this year's team, announced last week, include Cuba's top two players. The five-time national champion team ranked number one in the nation for the seventh consecutive year.
"Webster's chess team reflects the value we place on building a global community of students who can compete at high levels," Stroble said. "This diverse team of champions helps define sports in a global context for all of us, not only on campus but in the community. We look forward to watching their success as students and competitors this year."