In the News: Miller-Struttmann on bees, Rosenblum on Holocaust, Ibroscheva on media stereotypes
Recent news media coverage featuring Webster University community members includes:
Rosenblum, Holocaust Teacher Institute on KPLR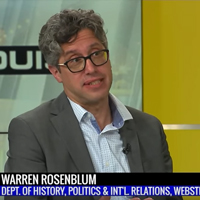 Warren Rosenblum was on KPLR Channel 11/Fox 2 News Saturday with representatives from the Holocaust Museum Learning Center to discuss the HMLC Summer Teacher Institute, being held on Webster's campus this week.
"[The term 'Holocaust'] gets to the point that this was such an extraordinary catastrophe in scope." Hatred had become so extreme within one particular sector of society, the Nazi party, and anti-Semitism had been brewing for a long time. But then to everyone's surprise, the Nazis were first able to get ahold of power in Germany, and then very quickly do away with the institutions of law and order, and able to engage in this ever-accelerating form of policy targeting the Jews."
Rosenblum is professor in the Department of History, Politics, and International Relations in the Webster University College of Arts & Sciences.
The interview can be found online at KPLR 11 here, or on YouTube.
Miller-Struttmann, Bee Study on Public Radio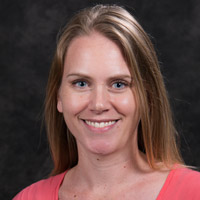 St. Louis Public radio followed Nicole Miller-Struttmann in Forest Park last Saturday as she and about 25 volunteers photographed bees in the park.
The event is part of a national study that is monitoring the health of bee populations in several cities as a way to figure out why some populations are dwindling.
"You don't have to know anything about bees or bee identification in order to be a part of this," she said in the interview. "Using these photographs, people are actually helping us keep track of populations."
Read or listen to the segment here.
Miller-Struttmann is the Laurance L. Browning, Jr. Endowed Professor in Biological Sciences in Webster University's College of Arts & Sciences.
Ibroscheva on Marketing Stereotypes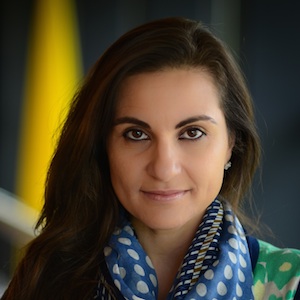 School of Communications Associate Dean Elza Ibroscheva was quoted in the story "Why are Men So Afraid of Skin-Care Products" in Stylecast Magazine.
"For decades, the advertising industry has been a "major vehicle" in creating and perpetuating gender stereotypes, according to Elza Ibroscheva, PhD, a professor at Webster University who specializes in media stereotypes."
Cosmetics, which is one of the most powerful divisions of the advertising industry, began as a way to sell a "softer, feminine image" for female consumers, based on the former stereotype that women were "preoccupied with self-care and domestic duties," Ibroscheva explains. As society changed, so did the beauty industry, which later pivoted its marketing strategy as a way for women to attract the opposite sex, leading to the birth of beauty products for men, specifically in skin care."