In the News: Pease on pandemic, Ramcharan on Iran, Hall on protests, alum takes command
Recent news media coverage featuring Webster University community members includes:
Hall on History of Looting in the USA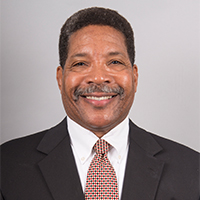 Bill Hall was quoted in Time Magazine about "the history of looting" in U.S. history.
The political science adjunct professor in Webster's College of Arts & Sciences discussed how perceptions of looting have evolved with power shifts and protest movements:
"The founding fathers use looting as a supplement to protest. You can go back as far as the Boston Tea Party at the time the United States was a colony of England, and they saw fit to literally go and loot and destroy cargo on ships that were owned by England," says Hall. "From the very, very beginning of our nation, looting has been a part of protests."
Read the full article in Time here.
Pease in El Universal on Pandemic and Multilateralism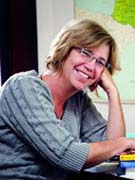 Kelly-Kate Pease was quoted extensively in El Universal, the major Mexican newspaper, on the impact of Covid 19 on the future of multilateralism and international organizations.
Rather than this global crisis leading to stronger multilateral relationships, Pease said the pandemic has only accelerated a trend of weakened multilateral relationships.
At their strong points, these relationships depend on true consensus. But Pease and others noted how even during the pandemic, major powers continue to use multilateral forums to exact leverage rather than build consensus.
Read the story at El Universal here.
Pease is professor of international relations in the College of Arts & Sciences, whose multi-edition texts include "International Organizations: Perspectives on Global Governance," and "The United Nations and Changing World Politics," which she co-authored.
Ramcharan on Withdrawal from Iran Nuclear Treaty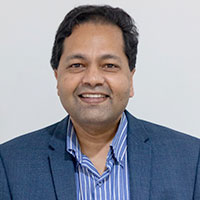 Robin Ramcharan was quoted in the Iranian Labour News Agency, which was then quoted in the Tehran Times discussing the cost of the United States' withdrawal from the Iran Nuclear Treaty.
"The American withdrawal from the JCPOA has led to many doubts about the United States' willingness to uphold its international commitments. This is costly to the United States, which is facing the weakening of its friendships around the world," Ramcharan told ILNA in an interview, which the Tehran Times quoted.
"President Trump, throughout his life, has consistently held the view that the rest of the world exploits the USA and that American leaders have been too weak in securing favorable deals. This partly informs his approach to Iran."
Ramcharan is a lecturer at the Webster University of Thailand and executive director of the Bangkok-based Asia Centre.
Alum Takes Command of 900th Contracting Batallion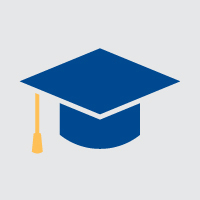 Alumnus Lt. Col. Jay VanDenbos was profiled by the U.S. Army News after taking command the 900th Contracting Battalion and Mission and Installation Contracting Command at Fort Bragg, North Carolina.
VanDenbos holds a master's degree in Environmental Management from Webster.
"I'm excited for the opportunity to command this successful organization," he said. "I look forward to integrating with our mission partners and providing continued contracting support. The Soldiers and civilians have shown the professionalism during this time of COVID-19 by staying synchronized and engaged with our mission partners."