In the News: Turner, Smith, ISB, Halloran, Barnidge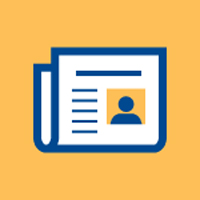 Recent news media coverage involving Webster University community members includes:
Turner, Smith at Fox2 on City Social Media Controversy
What happens when someone who runs a government or corporate social media account tweets out personal political views? It's a risk that is only increasing, said two School of Communications faculty in an extended segment on Fox2 St. Louis news after a city agency twice tweeted out links in support of a presidential candidate.
"A tweet lives forever. It can be re-tweeted and sent out to everybody around the world," said Paaige Turner, associate dean. "As organizations we're going to see this happening more and more."
"Everybody screenshots tweets," cautioned adjunct faculty member Julie Smith. "They can take it down, but what is the city going to do to prevent it from happening again. They need to have some sort of system in place for anybody that`s running a government owned social media account."
Watch or read a transcript of the full segment, with much more from Turner and Smith, at fox2now.
ISB Construction in Webster-Kirkwood Times
The construction of the Interdisciplinary Science Building, set to begin this month, was covered in the Webster-Kirkwood Times after President Elizabeth (Beth) J. Stroble described to Webster Groves City Council what this addition to campus will do for the University and the region.
Once completed, the building will add 85,000 square feet to help fill the needs of the community by offering robust STEAMM (science, technology, engineering, arts, math and medicine) programs.
Halloran Profiled in STLToday for "Go Go Juice," Career Since Webster
Webster University alumnus Charlie Halloran, a trombonist recently profiled in Webster Today, was also profiled by the St. Louis Post-Dispatch thanks to his part on Jon Cleary's Grammy Award-winning album, "Go Go Juice."
Barnidge on Pope Francis Views at Forbes
Robert Barnidge, lecturer and coordinator of International Relations, wrote a guest post on Forbes' "Capital Flows" opinion page. "Against the Catholic Grain: Pope Francis Trumpets Socialism Over Capitalism" reviews the pope's statements in the context of other past church and papal teaching.