In the News: Katy Sullivan live; Miller, Rosenblum Op-Ed
Recent news media coverage with Webster University community members includes:
Commencement Speaker Sullivan on TV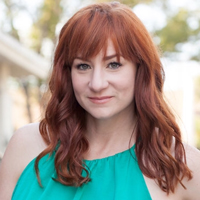 Webster University alumna and 2019 Commencement speaker Katy Sullivan was interviewed on live television by both FOX 2 news and CBS affiliate KMOV Thursday morning.
Watch interviews online here: Fox2 | KMOV
Sullivan earned her BFA in Acting in Webster's Conservatory of Theatre Arts in 2002, graduating with department honors. She is an award-winning television and stage actress, producer, and writer, as well as a four-time U.S. champion Paralympic runner in the 100 meters.
Sullivan was born a bilateral, transfemoral amputee – missing both legs through her femur bones. At the London 2012 Paralympic Games, she set a new American record of 17.33 seconds in the 100 meters, finishing 6th in the world.
History Profs Rosenblum, Miller Op/Ed on Immigration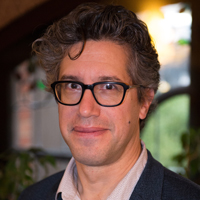 Steven Miller and Warren Rosenblum, history faculty members in the Department of History, Politics, and International Relations in Webster's College of Arts & Sciences, published an op-ed together in Thursday's St. Louis Post-Dispatch, "The St. Louis Roots of 'Make America Great Again'" on anti-immigration trends from 100 years ago in St. Louis.
"While the early American Legion billed itself as non-political and non-partisan, it regularly staked out pointed positions on the issues of the day," they write, recalling an early Legion gathering in St. Louis 100 years ago this week.
"A key legacy of the St. Louis Caucus is the notion that being a true American meant something more than being a legal citizen, or even thinking of oneself as patriotic," they wrote. "This view of Americanism associated martiality with patriotism and dissent with subversion."
"The most dramatic legislative outcome of postwar Americanism was a wave of anti-immigration legislation, climaxing with the Immigration Act of 1924."