In the News: Smith on social media, Kracen on anxiety, Roberts on small business
Recent news media coverage featuring Webster University community members includes:
Julie Smith on Evaluating Breaking News on Social Media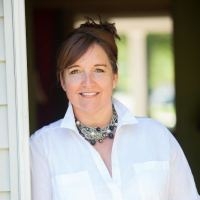 Julie Smith was interviewed on several media outlets about evaluating information spread over social media during breaking news events. She is an instructor and media literacy expert in the Webster University School Communication.
She was interviewed by Arizona Central about how quickly fake or "bad" information can spread on social media during emergencies, sharing several tips on how to double-check information online before sharing it.
Smith was featured on ABC 15 in Phoenix, Arizona, for her video that quickly debunked rumors on social media that a second shooter was on the loose in the downtown area after there was a shooting at a Dave and Buster's there.
And she was interviewed by NBC 12 about the same topic after the shooting:
"It said breaking news and please retweet. So those are red flags because traditional news sources would never ask you to retweet something. So immediately this is probably a good example of how, especially during breaking news, misinformation can travel," Smith explained.
Kracen on Family Anxiety, Stress amid Pandemic and Job Woes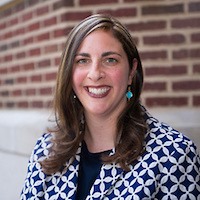 Amanda Kracen was interviewed in the Webster Kirkwood-Times and its two partner publications for her insights on handling stress at home amid pandemic-related worries about jobs, the economy, and family health.
Kracen is associate professor in the Department of Psychology in Webster's College of Arts & Sciences.
"Being confined at home with a spouse/partner and/or children all day and night for weeks on end is causing many adults and children to reach their breaking points. However, there are ways to manage the stress and Webster University psychology professor Amanda Kracen has some strategies to share...
"We have to accept that it's OK to be frustrated and it's likely that others in your household may be irritable too," she said. "We have to learn how to express our frustrations with each other and even get better at apologizing. These are actually good life skills to practice right now."
Read the full story at the Webster-Kirkwood Times here.
Joe Roberts on Small Business Banking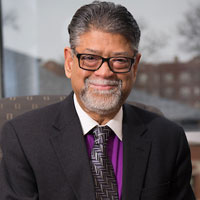 Joe Roberts was interviewed by Credit Donkey about what small businesses should look for when establishing banking relationships.
Roberts is professor and program lead for the Entrepreneurship Program in the George Herbert Walker School of Business & Technology, and co-director of the Center for Innovation and Professional Development.
After sharing his list of key benefits to look for, he added:
"Of course, all these features may not be available for account holders. Then it is a question of compromise. Choose the account with the most benefits. However, it is important for small businesses to establish a banking relationship. The best way to do that is opening a checking account and making sure that the account is in good standing."