In the News: Corley, Roberts, Media Literacy, Browning Hall
Recent news media coverage of Webster University community members includes:
Bellomo, Silverblatt, Lawson 'On the Air'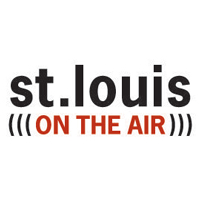 Thursday's "St. Louis on the Air" discussion with Webster faculty members Jessica Bellomo and Art Silverblatt and student Deja Lawson is now available online.
Bellomo is adjunct faculty member and Silverblatt is professor emeritus in the Webster University School of Communications. Lawson is a double-major in media communications through the School of Communications and french language through the College of Arts & Sciences.
"We occupy these information silos, and they stand next to each other," Silverblatt said. "They never cross over, so people know more and more about less and less … the polarization that we have seen since the Civil War is still going on."
Bellomo added that addressing such issues requires "a very careful, thoughtful, sometimes painful dialogue," one she sometimes strikes up online.
"I think about who created it, what their goal of it is, whether it's advertising or informative, persuasive, whatever the message behind it is," Lawson said, "[and also] what it makes me feel, because that is a key component of that as well. And what I'm going to do with the information, whether it's useful or not."
You can hear their discussion with host Don Marsh and read a summary in the St. Louis Public Radio post, "Webster scholars push for move from 'media nihilism' to media literacy amid digital pitfalls, silos."
Corley Discusses Her Brewer and Shipley Film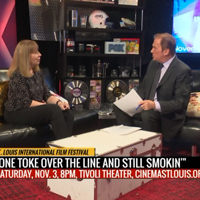 Kathy Corley, professor of film and video in the School of Communications, was interviewed on Fox2 for her film, "One Toke Over the Line and Still Smokin," which screened at the St. Louis International Film Festival. The film tells the story of folk rock duo Brewer and Shipley whose top-10 song, "One Toke Over the Line" was a hit during the 1970's.
Michael Brewer and Tom Shipley, who live in Missouri, continue blending their unique sounds 50 years after their trademark song was recorded.
Watch the interview at Fox2 online. Corley's film is one of several by Webster faculty, alumni and students involved in this month's St. Louis International Film Festival.
Roberts Discusses Credit Cards for Business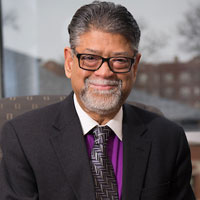 Joe Roberts was interviewed on WalletHub about how small business owners and entrepreneurs can manage credit cards and use their rewards to their advantage.
"Develop a habit of visiting credit card comparison websites, and on a regular basis to compare and contrast terms and conditions," he said. "Be prepared to negotiate better terms with credit card companies. As a small business owner one can build credit slowly and obtain preferred customer terms."
Read the piece at WalletHub here.
Roberts is professor and program lead for the Entrepreneurship Program in the George Herbert Walker School of Business & Technology, and co-director of the Center for Innovation and Professional Development.
Browning Hall Wins Two More Design Awards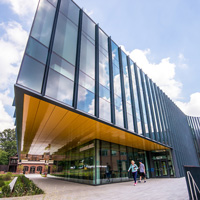 The two additional design awards for Browning Hall, the Interdisciplinary Science Building, were highlighted at stltoday.
Spellman Brady was applauded for Browning Hall's interior design, planning and procurement for the project's finishes and furniture.
The building earned the "Outstanding Designs Common Areas Award" in the Educational Interiors Showcase Edition of American School & University Magazine.
Learning by Design Magazine recognized Browning Hall with an "Outstanding Projects Award" in its "Architecture & Interior Design Awards of Excellence Edition.