In the News: Hinson on the MBA; Art is Labor; Drury carols
Recent news media coverage featuring Webster University community members includes:
Hinson Talks MBA Trends in Business Journal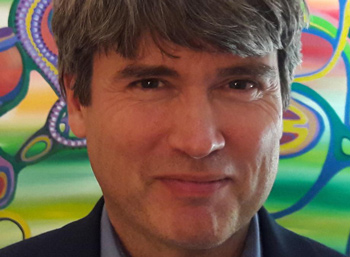 Steve Hinson, director of the MBA program offered in Webster University's George Herbert Walker School of Business & Technology, was featured on a panel of business school leaders in that appeared in the Dec. 13 edition of the St. Louis Business Journal.
Hinson shared how the MBA emphasis in Finance is a popular selection by Webster students, as it "provides our students with a wider breadth of knowledge than the MS in Finance alone."
Hinson also discussed trends in MBA programs: "In the past, there was a clear distinction between online and on-ground education. With our Summer 2020 program revision, however, our on-ground classes will do a flipped classroom model where students will be required to fully engage with content online both prior to and following 'class.' Class time will instead be dedicated to collaborative and applied work. We believe that future business leaders must be effective independent learners."
Asked about the future of traditional full-time MBA programs, Hinson said:
"I do see a place for a full-time MBA program, but only as an extension of an undergraduate experience. The five-year model is increasing in popularity as many students foresee the career limitations of an undergraduate degree alone. What I don't see is a place for the traditional, stand-alone, two-year program. Labor markets are much too competitive for a fast-tracked manager to 'step away' to complete an MBA."
'Art is Labor' at Arcade on Public Radio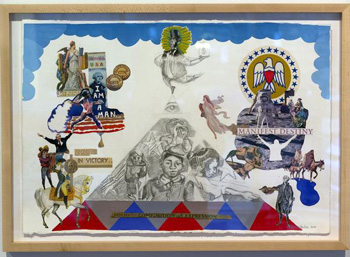 The "Art is Labor" exhibit, on display in the Arcade Contemporary Art Projects Gallery at Webster University's Gateway Campus in downtown St. Louis, was featured on St. Louis Public Radio.
The show, which combines visual art with labor activism, can be seen through Jan. 17.
Curator Dail Chambers was interviewed for the story:
Chambers "combined recent work by St. Louis-based artists with historic photographs and other memorabilia related to the labor and civil rights movements, plus a few pieces by artists who are known for their social-realist work, including Ben Shahn and Thomas Hart Benton."
"I was interested in looking at artists, locally, who are consistently tackling labor issues in their regular studio practice," said Chambers, an artist, activist and education artist with Bread & Roses Missouri.
Community Music School's Drury in Post-Dispatch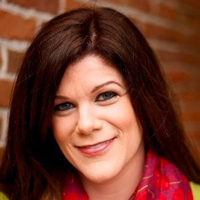 Rebecca Drury was interviewed by the St. Louis Post-Dispatch about her part-time gig as a professional Christmas caroler in the St. Charles Christmas Traditions Festival.
This year her group is taking on a Victorian persona for their performances.
Drury is a branch coordinator for the Community Music School of Webster University.