In the News: Smith on bots, Kaiser on accents, Legal Studies on Milly Sawyers and bias
Recent news media coverage featuring Webster University community members includes:
Legal Studies 'Milly Sawyers' Event on Fox2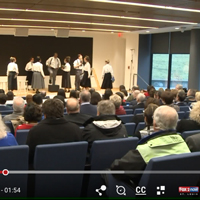 Fox2 featured an event hosted by Legal Studies Department about the powerful story of Milly Sawyers, an enslaved woman who sued for and won her freedom years before the more famous Dred Scott case.
After the performance a panel discussion including Webster Legal Studies faculty covered the context of bias for young lawyers today. It was brought to Webster by the Bar Association of Metropolitan St. Louis and held in the Browning Hall Auditorium.
As a follow-up, Legal Studies faculty members are being interviewed on the topic for a show to be aired on Fox2 in March.
Watch the feature on the Milly Sawyers event at Fox2 here.
Smith on Identifying Online Bots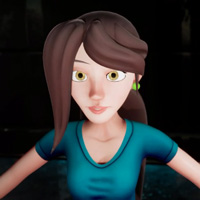 Julie Smith discussed how to spot bots online in the second part of her appearance, in animated form, on an Arizona news station.
12News, the NBC affiliate in Phoenix, Arizona, asked Smith to give lessons on how to tell if online information is real or fake. The previous segment focused on how to identify if images have been doctored or misidentified.
Watch the second segment here.
Smith is an instructor on media communications and digital literacy in the Webster University School of Communications. She often speaks about navigating the internet and social media with a critical eye to verify the trustworthiness of online sources and information.
Kaiser Accents Posts in Age of Awareness Magazine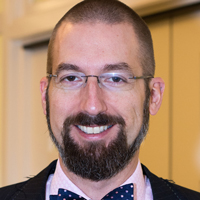 DJ Kaiser's post on Medium, "Everyone Has an Accent," has gained traction on several platforms and will be featured by the education-focused Age of Awareness Magazine.
Kaiser discusses how everyone has an accent -- even if they don't realize it -- while also weighing the factors that going into trying to alter it to be better understood in different contexts.
"From my more than two decades of work in pronunciation training, intelligibility has always been the primary goal," he writes. "Can people understand you well enough for the purposes of your use of English? If the answer is yes, then in most cases this should be more than enough."
Kaiser is associate dean in the Webster University School of Education and director of the TESL program.