In the News: Cross, Lyon, Clewell, Chamber Singers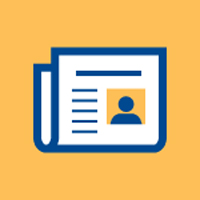 Recent news media coverage involving Webster University community members includes:
Cross in AP Coverage of Milwaukee Shooting, Riot
Remy Cross, professor of criminology, was quoted by the Associated Press in a story about the riots in Milwaukee this month after a police shooting by a black officer.
Cross said the officer's race probably does not matter to many people in the community. "They see the institution as racist, not the individual," Cross said. "Once you put on the uniform, you're blue, and blue sees black as bad."
The story was picked up by more than 500 newspapers in North America and Europe.
Lyon on Higher Ed's Role in Arkansas Entrepreneurship
Kelly Lyon, director of the Webster Little Rock area campus locations, penned a column, "Higher education and workforce readiness need entrepreneurship building blocks," which appears in Talk Business & Politics.
In it, Lyon writes:
"...we have an opportunity to redefine higher education's value proposition in Arkansas. If the basis of state funding changes from how many students start college, both two-year and four-year, to how many finish, that will require a systemic reevaluation of how colleges and universities operate," Lyon writes.
"While we're rethinking our approach to funding higher education, it's important to look beyond the popular rhetoric surrounding the connection between higher education and economic prosperity."
Read the full column here.
Clewell on New Poetry, Time as Poet Laureate
David Clewell, professor of English and creative writing, was interviewed in the Webster-Kirkwood Times for the publication of his latest book of poems, "Almost Nothing to Be Scared Of."
In the wide-ranging interview, Clewell also discussed his tenure as Poet Laureate for Missouri from 2010-12:
"Being a poet laureate was really just about doing a lot more of what I already was doing," said Clewell. "It was an honor, but it took time away from my writing. Fortunately, Webster University gave me leave time to write and to read around the state."
[...]
"What I really liked about being a poet laureate was the range of my experiences all over Missouri," said Clewell.
Read the full story, "Poet David Clewell Tackles the Atomic Age," here.
Chamber Singers Noted in K.C. Star Groban Review
The Webster University Chamber Singers' return engagement to back up Josh Groban on stage in Kansas City received mention in the Kansas City Star's concert coverage.
Read more about their appearance -- the fourth in the past year -- in this Webster story.