Webster in the News: Mitchell on cognitive dissonance; Hodson on expressive arts therapy; University statements
Recent news media coverage with Webster University community members includes:
Mitchell on Cognitive Dissonance and Dealing with Risk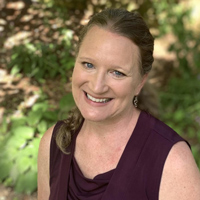 Heather Mitchell was interviewed on "St. Louis on the Air" on Wednesday, June 3, on the topic of cognitive dissonance – how people navigate their risk-taking decisions when confronted with conflicting information.
Mitchell is an assistant professor of psychology in the Psychology Department in Webster's College of Arts & Sciences.
The interview broadcast on St. Louis Public Radio and affiliates focused on people who are taking risks with social interactions during COVID-19, but also touched upon how people can also justify risks simply because they previously were successful at similar behavior.
"Human beings, we really want to be consistent, and, in fact, a really important motivation for us is to maintain that consistency with the way we're thinking and feeling and behaving," Mitchell explained.
"And so whenever we have the dissonance, or discomfort, that we feel related to those inconsistencies, we really engage in a behavior or a type of thinking to try to lessen that dissonance."
The entire interview with Mitchell, including listener questions, can be heard online here.
Hodson on Expressive Arts Therapy to Process Trauma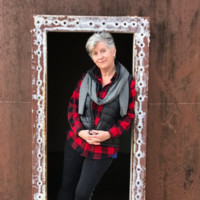 Carol Hodson was interviewed on the "Truth and Consequences" podcast about her use of the languages of art in therapy to help clients address trauma and its aftermath.
As clients work through their trauma, they are "coaxed into expressing something in another medium," Hodson explained. "I often say to people if talk therapy is one language, I can speak six. Students who are dance majors, theatre, anyone they can 'show me in your body.'
"I don't have to necessarily engage in the narrative, the story they tell themselves about why. And that's especially important for trauma survivors because the telling of the story, while it's crucial in terms of some witness, it runs the risk of retraumatizing every time; telling someone can send them right back into that trauma vortex."
Hodson is a professor in the Department of Art, Design and Art History, in Webster's Leigh Gerdine College of Fine Arts.
Listen to Hodson on the season 2, episode 4, "The Nervous System Keeps the Score."
Webster Statements on Floyd, Fall 2020 in the News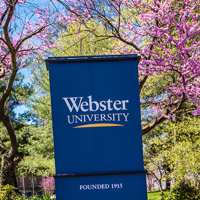 Webster's June 2 announcement about plans for a return to on-campus instruction this fall was covered by St. Louis TV news outlets Fox 2 news, KSDK (Channel 5, NBC affiliate) and KMOV (Channel 4, CBS affiliate) on Wednesday night and Thursday morning. The Fox 2 version of the story can be found online here.
The University's May 30 message about the killing of George Floyd and the resulting protests across the United States was reposted by the American Association of Colleges and Universities in its collection of leadership statements from universities.