In the News: Nursing, Advertising students; Smith on literacy
Recent news media coverage of Webster University community members includes:
Advertising Students on 'Great Day Saint Louis'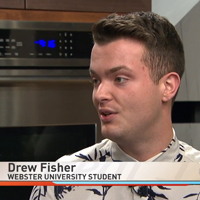 Webster University School of Communications students Alyssa Bardol and Drew Fisher were interviewed on CBS affiliate KMOV's "Great Day Saint Louis" over the winter break about their team's winning performance in the Mid America Chevy Dealers College Marketing Program.
This is the second year in a row that Webster students in the ADVT 3150 Digital Marketing course have won this competition.
The students created a marketing plan in the competition, this time to capture "Gen Z" customers. During the "In the Spotlight" segment on Great Day Saint Louis, they detailed the thinking behind their plan, which was influenced by what they've learned in the School of Communications.
Watch Bardol and Fisher's interview here.
Nursing Student in Post-Dispatch on Workplace Violence
Sarah Sidwell, a Master of Science in Nursing (MSN) student in Webster's College of Arts & Sciences, had a letter published on the Op/Ed pages in the Dec. 4 print edition of the St. Louis Post Dispatch. The piece raises awareness of the risks of workplace violence in healthcare and social service settings.
She prepared the editorial as a class assignment in her "NURN 5050 Policy and Politics in Nursing" course:
"Workplace violence against nurses … has been described as the silent epidemic that leads to serious consequences. Aggression toward nurses poses a physical threat as well as decreased productivity and quality of care. Referred to as the "care paradox," benevolent health care workers are plagued by the struggle of wanting to provide compassionate care while needing to apply protection from violent and aggressive patients."
"We must consider not only the high cost of services or goods used in treating the results of violent acts, but also the legal cost, the cost of high staff turnover, and, finally, the ongoing turmoil and negative effects on the individual."
Read her entire column at stltoday here.
Separately, Webster University's nursing programs earned a mention as one of the "Best Nursing Schools in the Plains" by Nursing Schools Almanac.
Smith on Public Radio for Media Literacy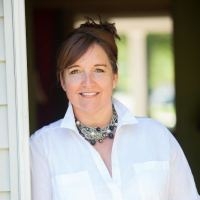 Julie Smith was mentioned by St. Louis Public Radio for her work with State Representative Jim Murphy to alter the state's school curriculum and introduce media literacy as a required subject.
It is cited as Murphy's biggest priority in 2020.
Smith, instructor in the School of Communications, regularly speaks with educators and parents on the importance of preparing youth for today's media landscape. She published a book on the topic, "Master the Media: How Teaching Media Literacy Can Save our Plugged-In World."