In the News: Palmer, Falconer on toxic people; Olliges on online learning; Tashkent student
Recent news media coverage featuring Webster University community members includes:
Palmer, Falconer Share Expertise on Handling Difficult People in the Workplace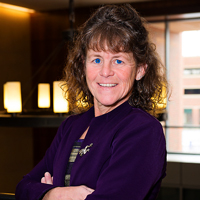 Webster University faculty members J.P. Palmer and Jameca Falconer were interviewed by Megan Lynch on KMOX radio as part of a three-person, half-hour panel discussing "How to Deal with Difficult People" and "toxic" people in the workplace.
Palmer, a professor who teaches human resources in the George Herbert Walker School of Business & Technology, approached the topic from the HR perspective.
"We generically talk about this idea of toxicity, but there are so many different dimensions," Palmer said. "The culture of an organization, the climate of the organization can be changed by people like this. It can increase the emotional labor that people have to deal with on a daily basis. There's probably 40 topics we could talk about in-depth that are a direct result of these misbehaviors, counterproductive behaviors and bad attitudes in a workplace."
"I've been teaching in HR for 15 years, and I can tell you the number of popular press books, books by researchers written for managers, that emphasize soft skills and emotion[al intelligence] in the workplace, has exploded. That tells you those things are needed."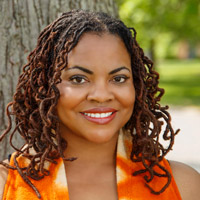 Falconer is a professor of behavioral analysis in the School of Education, and also a licensed counselor. She discussed the issue from a life and mental health perspective. She said there can be any number of environmental or mental and physical health factors.
"The many stimuli we have now, tablets, TVs, devices, so many things contribute to the start of breakdown in relationships that cause conflict," Falconer said. "It can be something simple sometimes. Some of my patients simply lack sleep -- and those people can be combative, irritable, they snap. In the workplace, you can be next to someone who 'flies off the handle,' but you don't know the root causes. So many things -- family, money, health -- can be causing stress in a person's life, which can cause them to be combative in the workplace. And you can give others steps in dealing with them, but empathy is hard to teach."
They then discussed boundaries and tactics for dealing with difficult people in the workplace.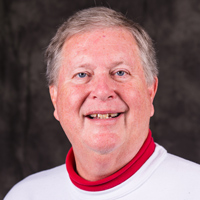 Olliges on KMOX about Teaching Online
Ralph Olliges also appeared on KMOX, the "Hancock and Kelly" show, discussing how teachers and parents can adapt to teaching from home as so many people shift to remote learning during the public health orders related to the coronavirus pandemic.
Prof. Olliges directs multiple online teaching programs in the School of Education.
Distance learning activities "tend to be video, they tend to be designed to make the lesson fun for children," Olliges said. So he pointed listeners to several resources that are listed on his site at Webster.
MBA Student on 'Hello, Uzbekistan'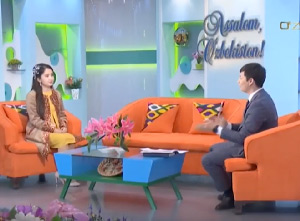 MBA student Kanat Abdikarimov was interviewed on the national television show, "Assalom O'zbekiston" ("Hello, Uzbekistan"), about the government has made to ensure that kids from preschool to high school around the country can continue learning via television despite the nationwide quarantine taking place as precautions during the global coronavirus pandemic.
Abdikarimov, who is enrolled at Webster University in Tashkent, is a head specialist of the PR Center in the Agency for Information and Mass Communications, an organization managed directly by the Presidential Administration of the Republic of Uzbekistan. The show aired on the television channel O'zbekiston, part of the National Television and Radio Company and one of the central channels in Uzbekistan.