In the News: Pease on NPR; Curtis on cybersecurity; Tony-nominee alumni; Shifting demographics
Recent news media coverage featuring Webster University and its community members includes:
Pease on NPR's 1A Discussing China, Trade, Iran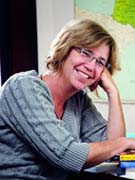 If you missed it, the National Public Radio Program 1A featured Kelly-Kate Pease, professor of international relations in the College of Arts & Sciences, as one of its three experts to discuss the hot topics in the world of international news.
A recorded version of that live discussion can now be found at NPR's website under the May 4, 2018 News Roundup, or downloaded here as a podcast.
Among the topics covered in Pease's portion, which begins around the 44th minute, were the on-going trade tariff battles between the United States and China, as well as the Trump administration pulling the United States out of the 2015 nuclear non-proliferation agreement with Iran and several other states.
Learn about offerings in Webster's Department of History, Politics, and International Relations here.
Curtis on Cybersecurity Program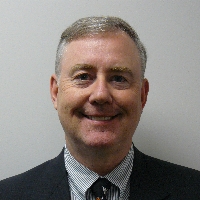 Jim Curtis, assistant professor in the Math and Computer Science Department of Webster's George Herbert Walker School of Business & Technology, was featured on the educational Podcast "Yes College" where he discussed Webster's cybersecurity program.
Curtis discussed the growing security threats in the cyber space and how a graduate program like Webster's prepares students to join the workforce tackling that threat.
The episode can be found online here.
Learn about Webster's cybersecurity offerings here.
Butz Tony Nomination Puts Webster in the News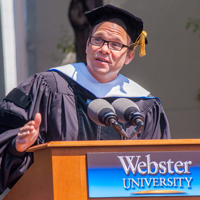 Webster University alumnus Norbert Leo Butz is again in the spotlight after receiving a Tony Award nomination for best performance by an actor in a feature role in a musical for his role as Alfred P. Doolittle in "My Fair Lady."
That puts Webster in mentions with Yale and Harvard for newswire stories around the topic, "Schools of the Stars: Where the 2018 Tony Nominees Went to College." Similar stories have appeared in dozens of papers and web-based news sites across the country, including this version on "College and University" and a localized version on KSDK in St. Louis.
Numerous Webster alumni have been nominated for Tony, Emmy, Grammy and Oscar awards in previous years, many of them graduates of Webster's Conservatory of Theatre Arts, which celebrated its 50th anniversary season this year.
Universities Evolving for Changing Demographics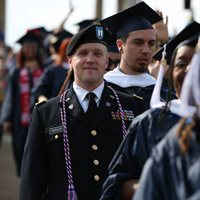 A column published by Inside Higher Education took a look at how universities have changed their student demographics over the decades in order to meet the shifts populations and needs.
In it, Webster University's military and online programs are mentioned as a strategic shifts to meet the needs of college students who did not fit into the "18-22" year old demographic for undergraduates.