Webster Dean Emeritus, PNC President on Early Childhood Education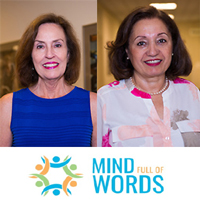 Brenda Fyfe, dean emeritus in the Webster University School of Education, and Michael Scully, regional president of PNC Bank, co-authored an op/ed in the St. Louis Post-Dispatch on the importance of investing in high-quality early childhood education, of which there is a shortage in the region.
Scully and Fyfe invited readers to re-invest in this critical area, noting prevalent research that indicates how important the early years are to future and lifelong success.
"Over the years, several studies have demonstrated that children from birth to 5 years old enrolled in quality preschool programs tend to experience more success in school and life than their peers who don't have the same opportunity.
"More specifically, research shows that early childhood education improves children's cognitive and social/emotional abilities, helps to create a foundation for lifelong learning, makes learning outcomes more equitable, reduces poverty and improves social mobility from generation to generation."
Meanwhile, Fyfe and Scully pointed to recent closings and shortages in St. Louis and other metro areas as a trend that will have ripple effects through the community and economy.
"This research makes the current shortage of high-quality early childhood education programs across greater St. Louis even more troubling. With news of multiple reputable centers shutting their doors, a shortage in quality teachers and waiting lists that last more than two years, it's clear we have a crisis on our hands."
Read the full column in the Aug. 21 St. Louis Post-Dispatch or online at stltoday.
Mind Full of Words Program
Through a grant from the PNC Foundation, the Mind Full of Words program in the School of Education works with community partners to help low-income families build vocabulary among children under 5 years of age in the greater St. Louis region.
Learn more in the 2016 grant announcement, and follow news on the Mind Full of Words Program through its Facebook page.