In the News: Page, Woolf on school shootings; Ibroscheva on #metoo; Reddy on 'smart' gyms
Recent news media coverage including Webster University faculty insights includes:
Page on Response to Tragedies Like School Shooting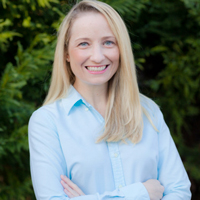 Webster's Florida State counseling program director Kristin Page, who teaches at Webster's Orlando campus location and is a licensed mental health counselor, was interviewed for multiple local news outlets about how to respond to tragedies like last week's school shooting in Parkland, Florida.
"So often we put up those defenses and it's a natural way of protecting ourselves from what is going on around us," said Page in the interview. "But what we want to do, is eventually let those feelings pass for what they are. So don't try to suppress them. But rather, embrace them and honor them for what they are. It helps us down the road."
"We want to come together as a community and talk to our friends, our family, our partner. We want to talk about what our thoughts and feelings are," said Page.
In the interviews, Page also stressed the importance of talking with children about what they are feeling in the wake of such tragedies.
Watch and read more at Tampa Bay area station Channel 9, or Orlando area station Channel 13.
Woolf on Mass Shootings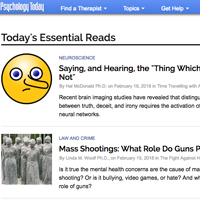 Linda Woolf's article on the Parkland school shooting was selected as an "Essential Read" by Psychology Today on the site's home page on Thursday.
Woolf is professor of psychology and international human rights in the College of Arts & Sciences, and was recently named to the American Psychological Association's Ethics Code Task Force.
In the article, Woolf discussed various proposed underlying causes and the role the availability and access to guns plays. "When we face public crises, such as mass shootings, we should use research and evidence to help us make informed decisions, which in turn impacts public policy. We don't need to just dance around arguments and suppose.
Read her article, "Mass Shootings: What Role Do Guns Play?" at Psychology Today.
Reddy on Advance of 'Smart' Gyms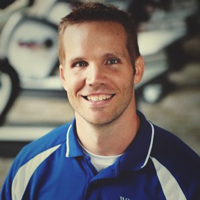 Adjunct faculty member and Exercise Science program director Dave Reddy was prominently quoted in the St. Louis Post-Dispatch article, "Gyms get 'smarter' with tech upgrades," about how people are frequently relying on computers to help them lose weight and get in shape:
"It depends on what you're looking for," said Dave Reddy, director of the exercise science program at Webster University and a personal trainer. "Are you computer-savvy? Will you check what it uploads?"
The data are just numbers, he said, until you use them to change your behavior.
"For people who go to a gym and go to a class, that can help you know you are getting results — if you put it into a database. What you ate, how much you slept. It can help you figure out a better plan as you get better analytics," Reddy said.
Read the full article at stloday.
Ibroscheva on #MeToo Influence on Marketing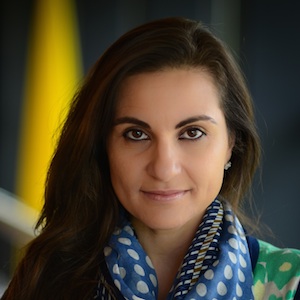 Elza Ibroscheva, associate dean of the School of Communications, was quoted in Footwear News article about how the #MeToo movement challenges the marketing industry to diverge from its longtime "sex sells" policies.
"The fashion industry has a big role to play in creating these sexual repertoire rituals and [depicting] what romance and [the start of] a potential sexual encounter look like," said Elza Ibroscheva, associate dean of communications at Webster University and author of "Advertising, Sex & Post Socialism: Women, Media & Femininity in the Balkans."
"What does a sexual relationship look like? How are we describing desirable and undesirable sexual behaviors and [defining] inviting and uninviting cues and tokens?" she added. "All of these things are often signaled through advertising content."
Later in the article, she discusses the method and pace of change:
But change won't be easy. After all, the bulk of fashion advertising has spent nearly six decades abiding by the mantra "sex sells."
Still, experts say the marketing pendulum could swing further in the other direction if more women held decision-making roles.
"We need more female voices in the creative process, not because they're the token diversity hire but because their opinions really matter," Ibroscheva said, noting that minorities could play a significant role in identifying and correcting harmful stereotypes before they make their way into marketing.