Webster in the News: Ridenhour feature in St. Louis Post-Dispatch; Woody Cooper, Mansouri on Medium
Recent news media coverage featuring Webster University community members includes:
Ridenhour Featured in the St. Louis Post-Dispatch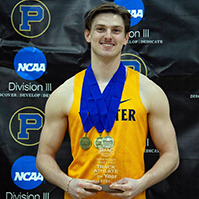 Webster University student and track record holder Jason Ridenhour was featured on the front page of the sports section in the St. Louis Post-Dispatch. He recently earned All-American honors in the 60- and 200-meter dashes in NCAA Division III despite the national meet being canceled.
Webster University initially recruited Ridenhour to play soccer. However, since arriving, he has developed into one of the top sprinters in NCAA Division III. Ridenhour has become the first Gorlok to earn honors in men's track and field.
Ridenhour is double majoring in accounting and finance and has rewritten the Gorloks' record book with top indoor marks in the 60, 200, 300, and the 800 relays. Ridenhour also set outdoor records in the 100, 200 and 400 as well as the 400 relays and 1,600 relays.

Woody Cooper on COVID-19 Impact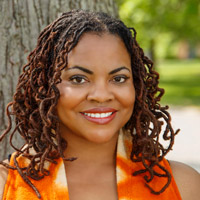 School of Education faculty member Jameca Woody Cooper published a post on Medium about how COVID-19 is disproportionately impacting low-income and minority communities in the United States.
Woody Cooper's article, "COVID-19 and Race in America," talks about how viruses do not see race and yet Covid-19 has disproportionately impacted Blacks at a higher rate than other population sets.
Woody Cooper's piece shows statistics that track who has been hospitalized and who has died from COVID-19. Later in the article, it discusses how to eliminate health disparities requires multilevel solutions across almost all of the institutions in the United States, most importantly in health care, education and agriculture.

Mansouri on E

nglish as a Second Language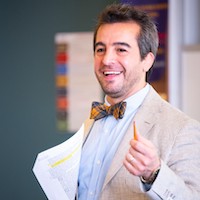 School of Education faculty member Soheil Mansouri published a piece, "How Can Teachers Include English Language Learners in the Classroom Setting?" on Medium.
The piece talks about the growing need for more English as a Second Language instructors in the classroom.
Mansouri teaches a course entitled "Curriculum Development in Second Language Classrooms," focusing on the Sheltered Instruction Observation Protocol (SIOP) to undergraduate and graduate in-service teachers of Elementary, Secondary, and High School. His role as a facilitator and coach is to guide K-12 teachers to address English learners' academic needs better.