In the News: Leading in Ghana, Cooper on therapy, Roberts on credit, Smith on social media literacy
Recent news media coverage featuring Webster University community members includes:
National Catholic Reporter: Webster Leading the Way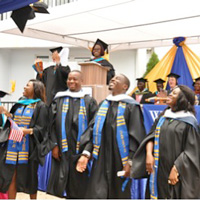 Webster University was cited as a leader in higher education in a National Catholic Reporter column, "The Church Must Make Reparation for Its Role in Slavery, Segregation."
"The earliest documented roots of the Catholic Church are in Africa. Considering the fact that the church is also currently experiencing its greatest rates of growth on the continent, it would be a substantial development for major U.S. Catholic universities to follow the lead of Webster University in Missouri and begin establishing African American and African-led campuses in Catholic Africa with exchange, enrichment and study abroad programs at every level from K-12 to the university and the adult laity."
Read the full column by Shannen Dee Williams online. It appears in the July 24-Aug. 6 print edition of the publication.
Cooper on Inclusive, Anti-Racist Therapists
Jameca Woody Cooper was interviewed by Med Circle about the importance of finding a therapist who is culturally inclusive.
Cooper has seen clients who have had negative experiences with non-inclusive therapists, and she says often they come into the practice more guarded, expecting things to go wrong, and with added trauma due to their previous therapy experience.
Noting that "90-95% of psychologists in this country are not persons of color," she shared tips and resources on how people can find therapists.
Cooper is an adjunct faculty member and program director for the Educational Psychology program in the School of Education.
She also discussed other topics in therapy. Watch the full conversation here:
Roberts on Credit Offers, AmEx Fees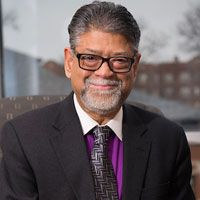 Joe Roberts was quoted by Wallet Hub about the difference between a regular credit card and an American Express Zero percent card, and the annual fee traditional AmEx cards hold.
"American Express has built itself a brand name and image in the market place as the must have card for the rich, famous, and financially well-off individuals," Roberts said. "These individuals and business owners are willing to pay annual fees of $100+ to be recognized as such."
Read the full interview at Wallet Hub here.
Roberts is professor and program lead for the Entrepreneurship Program in the George Herbert Walker School of Business & Technology, and co-director of the Center for Innovation and Professional Development.
Smith on Assessing Info on Social Media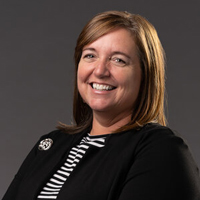 Julie Smith was quoted in Greencamp magazine, a publication for the cannabis industry, about the difference between misinformation and disinformation on social media. Regulation of cannabis is inconsistent, making it ripe for misinformation.
"When we're discussing fake news in general, there's a huge difference between misinformation, disinformation, and malinformation," explained Smith, instructor in the Webster University School of Communications.
While misinformation is shared accidentally (maybe a reporter makes a mistake), disinformation and malinformation are shared deliberately, the latter with malicious intent," Smith said.