In the News: Rodney on education, Davis on Trump, Dance the Vote on HEC, Lewis in German media
Recent news media coverage of Webster University community members includes:
Rodney on Early Childhood Education in the Pandemic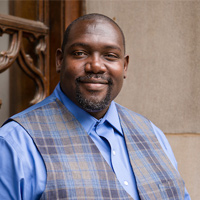 Many kindergarten and early childhood age students are not getting access to school this year due to the pandemic, leading to them potentially missing out on key steps in their education.
National Public Radio affiliate St. Louis Public Radio spoke with Basiyr Rodney for a story on this topic that aired multiple times last week.
Rodney is associate professor of education technology and chair of the Department of Teacher Education in Webster's School of Education.
Rodney warned that education will have to shift to close the "wide gulf" of differences in how well-prepared children are when they do show up for school in the next few years.
"Whenever we get back to normal, we're going to have all kinds of remedial systems to support kids who missed these experiences," Rodney said.
Read or listen to the full story here.
Davis Journal Article Evaluates President's Tweets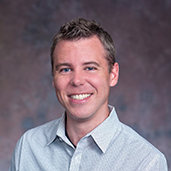 Dorian Hunter Davis's journal article, "Beyond Fact-Checking: Lexical Patterns as Lie Detectors in Donald Trump's Tweets," was the basis for an additional article that ran in The Daily Beast.
Davis and co-author Aram Sinnreich logged President Trump's history of Tweets to in effect build a "lie detector test."
Davis is assistant professor of media communications in the Webster University School of Communications.
Read the piece, "Donald Trump is a Liar and We Can Prove It" at The Daily Beast here.
Dance the Vote Featured on HEC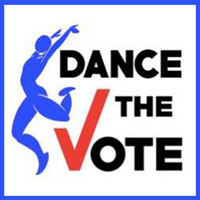 The Dance the Vote drive for voter participation, led by alumna Joan Lipkin, was featured on HEC-TV.
The initiative, launched in 2018, has gone virtual this year due to the pandemic. Now it features weekly episodes featuring artists from all across the United States. It also invites contest submissions from college students to help build excitement for participation in democracy.
Watch the feature at HEC here.
Jenifer Lewis in German Media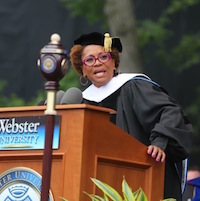 The German online news site Android Kosmos had a short biography on Webster alumna Jenifer Lewis.
The story mentioned highlights from her career and her connection to Webster University, where she graduated in 1979: