Webster in the News: Rothenbuhler, Williams, Laue, Smith
Recent news media coverage featuring Webster University community members includes:
Rothenbuhler on STL Media History Foundation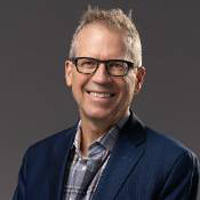 A Higher Education Channel interview with Eric Rothenbuhler about the St. Louis Media History Foundation will air at 9:30 a.m. Sunday, Sept. 27, on St. Louis station KPLR Channel 11.
Rothenbuhler, dean of the Webster University School of Communications, currently serves as president for the foundation.
The foundation is a nonprofit, actively involved in pursuing all aspects of preserving local media history. It has an oral history effort in which media veterans are encouraged to share their memories for posterity. It maintains the St. Louis Media Halls of Fame and has established a college scholarship in the name of longtime journalist and original board member Joe Pollack.
Laue on Reaching Prospective Students via Virtual Fairs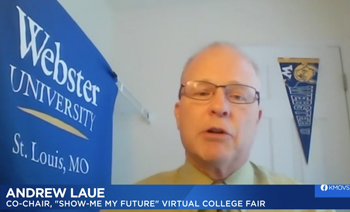 Andrew Laue was interviewed about virtual college fairs for a segment that aired on St. Louis CBS affiliate KMOV and several other stations across the Midwest. Laue is the associate director of undergraduate admissions at Webster, and co-chair of the "Show-Me My Future" Virtual College & Career Exploration Program.
"The biggest thing that has changed [during the pandemic] is the lack of in-person interaction," Laue said. "We haven't been able to have these face-to-face conversations," he said.
"The next best thing to an in-person campus visit is really to talk with current students at the colleges they are considering," Laue said. "A current student can really provide the knowledge and insight that's going to be most relevant to help them understand if a school is the right fit."
Watch the full segment at KMOV here.
Smith on Assessing Dubious Claims on Social Media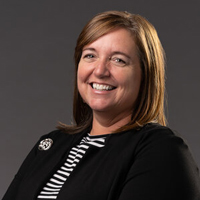 After a doctored video of U.S. presidential candidate Joe Biden was shared widely on Twitter, Julie Smith was interviewed about fact-checking claims and misinformation spread on social media.
Smith is an author on media literacy and instructor in the School of Communications.
She recommended the practice of "lateral reading" to verify or debunk claims.
That means, "If you see something on Facebook, or Twitter, or SnapChat or anywhere else, and it seems a little outlandish or unusual...you want to check other websites to see if they are also covering the same story," she said. "If they're not, then that's a clue it's probably not legit." She recommended checking multiple fact-checking sites, such as Snopes, Emergent, Hoax Slayer and factcheck.org.
The segment aired on several news radio stations, including KMOX in St. Louis and KMZB in Kansas City.
Williams on Legacy of RGB
Gwyneth Williams discussed the legacy of Ruth Bader Ginsburg this morning (Friday, Sept. 25) on KMOX's Hancock and Kelley show.
Williams is professor of political science in the Department of History, Politics, International Relations and Religious Studies in Webster's College of Arts & Sciences.