In the News: Smith on social media; alumni profiles; Arcade exhibit
Recent news coverage featuring Webster University community members includes:
Smith on Reader Impressions of Social Media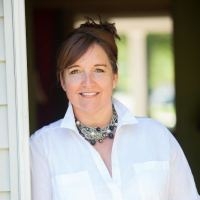 Julie Smith was quoted in Courthouse News about a Pew Research survey about how social media is affecting readers' trust in news.
The study found that the one-sided news is one of the the biggest problems on social media for over half of Americans, the article states. It then quotes Smith, a communications and journalism instructor in the Webster University School of Communications, noting that the algorithms behind social media sites are built to display news stories based on the users' interests, not on accuracy.
"The goal of these social media sites is not to relay accurate information but to hold our attention as long as possible," Smith said in an email. "It is in their best interest to give us information that we like rather than what we need, so that we are conditioned to stay on the site longer."
Many social media companies have been vocal about efforts to combat so-called fake news, but the report shows that 55% of Americans say these efforts result in a worse mix of news.
Smith added that the sites may not have been created to be news platforms, but that is what they have become.
"And those that control these sites — those who affect the flow of public discourse in America — are unelected and unaccountable," said Smith.
Alumnus' Lighting Design for The Psychedelic Furs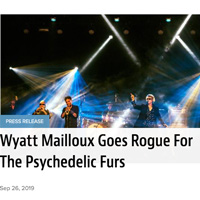 A release from CHAUVET Professional lighting and design firm on alumnus Wyatt Mailloux '19, discussing his lighting design on The Psychedelic Furs tour, appeared in the industry journal, Live Design.
"The Conservatory of Theatre Arts program at Webster University provides students with the opportunity to combine classroom learning with practical real-world experience. But ideally, school is about much more than education, it should also serve as an incubator for friendships and connections that wind up impacting a student's life long after graduation. Take the case of Wyatt Mailloux."
Read the story and Mailloux's approach to staging the band here.
Alumna Michelle Oyola YA Thriller
Alumna Michelle (Haberberger) Oyola '07 was featured in The Missourian for her latest book. The School of Communications graduate is a former journalist and current author and eighth-grade language arts teacher at Grand Center Arts Academy, a charter school that focuses on dance, orchestra, band, visual arts, choir and theater.
As she told Webster in 2013, "I realized I love journalism, but I love this more."
Her new YA book, "The Ghost and the Wolf" is set predominantly in St. Louis, and numerous landmarks and locations are named through the story.
Read about her at The Missourian.
'Our Last Race' in Slovenian Press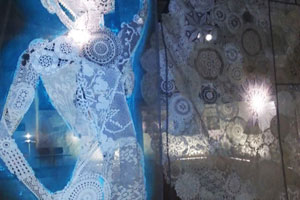 "Our Last Race," on exhibit at Arcade Contemporary Art Projects was covered in Slovenian press.
See more photos at Marijan Zlobec's blog here.
The exhibit's creator, Eva Petrič '05, is originally from Slovenia and is a multimedia artist working and living in between New York City and Vienna. She works in textiles (primarily lace and mesh), photography, video, performance, and installation. She holds a BA in psychology and visual art from Webster University in Vienna, 2005 and an MFA in new media from Transact Institute New York /Berlin, 2010.
The exhibit opened Oct. 4 and runs through Nov. 22.
The gallery, at Webster's Gateway Campus in the Arcade Building in downtown St. Louis, is open Tuesdays and Thursdays from 10 a.m.-4 p.m.