In the News: Miller-Struttmann in Smithsonian, Croghan 'On the Air,' Dubberke on credit cards
Recent news media coverage featuring Webster University community members includes:
Miller-Struttmann's Bee Research in Smithsonian Magazine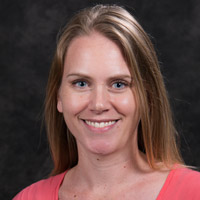 Nicole Miller-Struttmann was quoted extensively in this month's issue of Smithsonian Magazine about her research conducted last year to monitor how bees behaved during the solar eclipse.
Miller-Struttmann is the Laurance L. Browning, Jr. Endowed Professor in Biological Sciences, in Webster's College of Arts & Sciences.
Biological scientists like Miller-Struttmann have been tracking bee populations for several research interests, and the rare total eclipse that passed over Missouri was an opportunity for a new angle on their research.
"These populations are not adapted to eclipses," Miller-Struttmann said in the article. "Some kind of strong evolutionary history isn't telling them what to do during an eclipse. That implies there is some other signal they are adapted to and using."
"Eclipse science is so rare. It's all idiosyncratic," says Miller-Struttman. "They were able to do this experiment at multiple locations This is the best data that are out there in terms of how bees react to the eclipse."
The article can be found online here .
Dubberke Talks Credit Cards on KSDK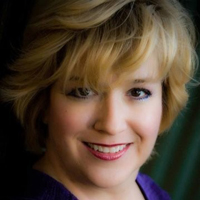 Sarah Dubberke, adjunct faculty member teaching in economics in the George Herbert Walker School of Business & Technology, was on KSDK Channel 5, the NBC affiliate, Thursday morning to discuss the five things consumers should know when using credit cards.
"Personal finance Professor Sarah Dubberke of Webster University says credit cards don't need to be negative.
Dubberke said, "the connotations of credit cards are so evil. They're not that evil. You can use them and be very constructive with them."
Read her tips in the online version of the story here.
Croghan on 'St. Louis On The Air'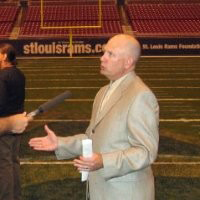 Jack Croghan, adjunct faculty member and program administrator of the new Sports & Entertainment Management program in the George Herbert Walker School of Business & Technology, will be interviewed as part of Don Marsh's "St. Louis On The Air" program at noon Friday.
The show airs on St. Louis Public Radio, an affiliate of National Public Radio, and is also replayed in the evenings and posted online.
He will discuss the newest proposal to bring a professional soccer team to St. Louis, which is led by the Taylor family and also would feature a majority-female ownership group.