In the News: Parenting social media, student mobility, chess grandmaster
Recent news media coverage featuring Webster University community members includes:
Smith on Safe Social Media Tips for Parents, Kids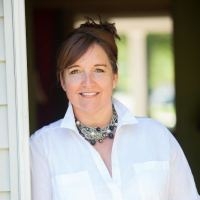 Julie Smith discussed tips for parents guiding children on safe social media during a feature on NBC affiliate KSDK, Channel 5 in St. Louis.
The segment was filmed in the Sverdrup Complex on the Webster Groves campus. It was part of a feature after reports of a man accused of raping six girls he met on social media.
"A lot of people are going to overreact and go with the knee-jerk response that all social media are terrible," Julie Smith said.
"It's my hope that stories like this will really encourage parents to have conversations with their kids," she said. "Let's coach them, like, we know they're going to be online. Let's coach them so they can do it really well and safely and effectively."
She also encourages everyone to do their research on followers they don't know.
Watch the full segment at KSDK here.
Webster, Pres. Stroble on Global Student Mobility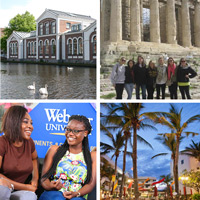 President Elizabeth (Beth) J. Stroble is mentioned in a University World News piece, "Urgent action needed to sustain global student mobility."
Recent US visa process revisions and job market complexities have created difficulties for students crossing international borders. Yet the global economic impact of 5.1 million international students in 2016 was estimated to be $300 billion.
The piece notes that "President Elizabeth J Stroble said Webster University was using its international campuses to mitigate these challenges and build pathways for international students."
Read the article at University World News here.
Chess Player Featured in World Magazine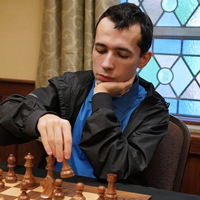 Incoming Webster student and chess team grandmaster Aleksandr Lenderman was profiled in World Magazine.
Lenderman was one of the subjects in Michael Weinreb's 2007 book "Game of Kings: A Year Among the Oddballs and Geniuses Who Make Up America's Top High School Chess Team."
The article references how he has changed since the times covered in the book:
"I was always not an easy person to deal with," he says now. That changed over time as he became a Christian, with mentoring from another chess grandmaster: "I needed to grow spiritually as well and learn how to deal with struggles."
He's going from New York, the old center of the U.S. chess world, to St. Louis, an emerging center. Wesley So, one of the top American players (and also a Christian), went to Webster, and other top players like Fabiano Caruana, No. 2 in the world, are based there.
Lenderman hopes to improve his chess under the tutelage of world champions like Susan Polgár: "My goal is to try to realize my maximum potential, my God-given talent, which is chess."