In the News: Stroble on commencement, Stewart in Wash. Post, Falconer on remote treatment
Recent news media coverage featuring Webster University community members includes:
Stroble Discusses Virtual Commencement, Remote Operations on 'Pulse'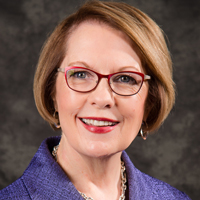 Chancellor Elizabeth (Beth) J. Stroble was interviewed on the Fox 2 show "Pulse of St. Louis" earlier this month about plans for Webster's virtual commencement on May 9 and additional events planned this fall during Homecoming & Alumni Weekend.
Portions of the 13-minute discussion with host Shirley Washington also aired on Fox 2 news segments.
During the interview, Stroble discussed Webster's adjustment to remote operations and the reasons for planning a virtual commencement.
"Our overall desire has been to continue to provide students the credential they seek, at the highest level possible, and continue to engage them with participative education," she said. "Since Webster has done fully online programs since 1999, we already had 60 fully online programs when we made the transition during the pandemic. Within four days, everything was online."
About commencement, she said, "It can't be the same as what we usually experience -- the joyous day of close proximity and celebration. Springtime on a university campus is some of the most joyous time. The weather, the celebratory events, athletics all build up to this big day. So this has taken some time to sort out. But we hope to give people a sense of the joy of the moment...striking the balance between a traditional ceremony and these circumstances."
Finding that balance is why every school and college will have its individual event to celebrate graduates in the fall, Stroble said.
'Steenz' Featured in Washington Post for 'Heart of the City'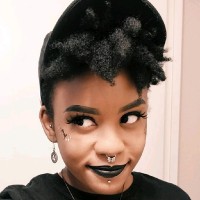 School of Communications adjunct faculty member Christina Stewart, aka "Steenz," was profiled in the Washington Post as one of the few black female cartoonists to have a regular comic strip in a mainstream newspaper.
"Next week, the St. Louis-based cartoonist Steenz is inheriting the writing and drawing of the daily strip "Heart of the City" from creator Mark Tatulli, making her one of the few African American women ever to appear on the mainstream funny pages."
"Steenz, the nom de toon of Christina Stewart, won the Dwayne McDuffie Award for Diversity in Comics last year for drawing the fantasy graphic novel "Archival Quality," which caught the eye of Shena Wolf, director of comics and acquisitions at Andrews McMeel Syndication."
The profile goes on to explain that Steenz "honed her voice while working as a comic-book shop manager and a librarian. She joined the editorial side at St. Louis-based Lion Forge and has taught comics at Webster University to art students trying to make their own way. 'I have one hand forward and one hand backward,' she says of giving back as a creator."
Read the full profile at the Washington Post here.
Falconer in APA on Remote Treatment for Patients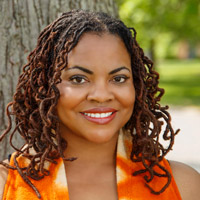 Jameca Falconer was quoted in American Psychological Association news about the challenges for psychologists treating patients remotely during the pandemic.
"Many clients of Jameca Falconer, PhD, a clinical psychologist based in St. Louis, do not own a computer, tablet or smartphone," the article says.
"For my patients, there's the intersection of age, race and class," she says. "We don't think about that when we tell people to stay at home and do everything online."
"Some of Falconer's patients are reluctant to use online services. Instead, they do things like pay their bills by hand-delivering checks to utility companies. She says it's important to consider the needs of a range of demographic groups when setting expectations for managing the pandemic."
Falconer is a counseling psychologist and adjunct faculty member in the Webster University School of Education, where she teaches in the Applied Educational Psychology/School Psychology program.