In the News: Stroble, van Marissing, Cross
Recent news media coverage involving Webster University community members includes:
President Stroble in Post-Dispatch on Educated St. Louis
Webster University President Beth Stroble was quoted in the St. Louis Post-Dispatch about a Chamber of Commerce report that details how to make St. Louis into one of the top 10 educated metropolitan regions in the country.
Quoting Stroble, the article began:
Backed by business leaders, created by college presidents and affirmed by community members, a recently released report highlights a plan to push St. Louis to the top 10 most-educated metropolitan regions.
It quotes Stroble on the initiative:
"The challenge and opportunity are the same," Webster University president Beth Stroble, who co-chairs the council, said about the effort. "How do you pull together public, private, four-year, two-year, Missouri and Illinois institutions and find common ground?"
Read the full story at stltoday.
Van Marissing on Dutch Radio about Law's Impact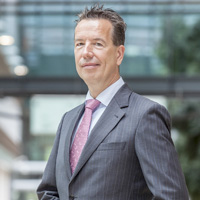 On Feb. 16, Webster the Netherlands director Jean Paul van Marissing was interviewed by Business News Radio during a national news show, giving his perspective on a new Dutch law that aims to restrict acquisitions by foreign companies in the telecom sector.
In case of national strategic interest, such an acquisition could be blocked by the Dutch government. Van Marissing argued that such a prohibition should be applied in exceptional cases only.
The Netherlands will be having national elections in March.
Cross on U.S. Protest Movements, Past and Present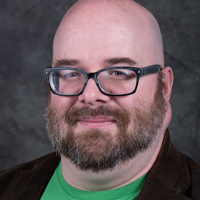 Criminology faculty member B. Remy Cross was interviewed by the Sacramento Bee on the impact of past and current protest movements in the United States. Cross is assistant professor in the Department of Anthropology and Sociology in the College of Arts & Sciences.
"The anti-Trump demonstrations face a similar risk if they cannot gain the sort of insider access that traditionally marks the progress of a movement, said Remy Cross, an assistant professor of sociology and criminology at Webster University whose expertise includes policing of protests. The civil rights and anti-Vietnam War campaigns began as positions that politicians wanted nothing to do with, he said, but eventually crossed over to popular ideas with concrete achievements.
Cross said he has not noticed much engagement with the Democratic Party by protesters, nor much embrace of the protests by the Democratic Party – though some strategies have started to have an effect, like pushing Senate Democrats into unified opposition of Trump's Cabinet appointments.
The tipping point may come if the movement can grow beyond reacting to Trump to shape its own message. Cross noted that the tea party had a list of demands with cuts to specific government programs and taxes.
"One of the things to look for is what do they want that is not on the table now?" Cross said, rather than just what anti-Trump protesters don't want to happen.
Read the full story at the Sacramento Bee.