In the News: Cross, Donovan '95, Smith, Stroble, Umbaugh
Recent news media coverage featuring Webster University community members includes:
Stroble on Diversity, Inclusion Efforts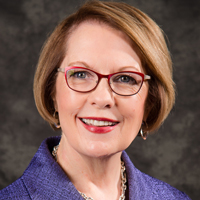 President Elizabeth (Beth) J. Stroble had a 30-minute interview with Ellie Wharton on Radio 63119 about topics raised during Webster University's fourth annual Diversity & Inclusion conference held in February, local community engagement and and awards, and the success of Webster's TAP program for conditionally admitted students.
"Our conference every year takes the feedback from individuals who have been there to say what are the topics we missed this year, what are the topics you hope we talk about next year," Stroble said. "This year in particular we had many more of our own students, faculty and staff participate on those panels. I admire the richness of their participation, their willingness to be open and candid about their experiences for the benefit of all of us."
Listen to their discussion via Radio 63119's SoundCloud here.
Cross on Study of Racist Posts by Police Officers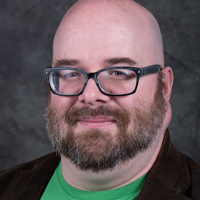 Remy Cross was interviewed by KMOX about a recent study that found more than 3,000 racist Facebook posts put online by active-duty police officers – many of whom work for the St. Louis Police Department. The report has now triggered an internal affairs investigation. Cross is associate professor of sociology and criminology in the College of Arts & Sciences.
"When you are identifying yourself as a law enforcement professional in social media, and then you are posting these sort of things, then you are making an explicit link between your authority and position and these sorts of sentiments," Cross said. "And that has a corrosive effect on public trust.
"There's been numerous stories that I've tracked in my research showing white supremacist groups that have gotten employment in law enforcement, and so they see this as a place where they can get training and influence, but also it's possible that​ they are having an effect on the culture of fellow officers as well."
Parts of his interview aired during drive-time segments. Read more about the story at KMOX here.
Umbaugh on Data Privacy in Mobile Apps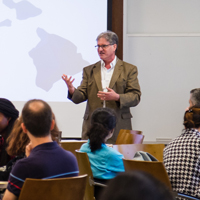 Many mobile apps help people manage their personal health and life, but the storage of such data raises privacy issues.
Bruce Umbaugh, professor of Philosophy in the College of Arts & Sciences, discussed those topics with Reviewed, a tech and lifestyle publication that is part of USA Today.
For example, some apps that help women manage fertility and menstrual cycles should be clear about how the data is collected, stored, and used.
"Under the guise of giving women greater control over their health and well-being, these apps [may] exploit women by commodifying intimate and personal information about them," Umbaugh said. "Rather than empowering women, these apps can facilitate manipulating them or discriminating against them."
Read the article with Umbaugh's quotes at Reviewed here.
Smith in Forbes on Social Media Handling False Info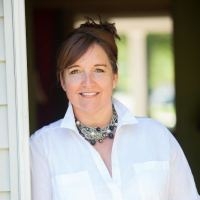 A doctored video of Nancy Pelosi was widely shared as factual on social media, raising the question about what companies like Facebook, Twitter and YouTube should do about falsified material and fact-checking.
School of Communications professor and digital literacy expert Julie Smith was interviewed for a Forbes article on the topic:
"I can actually see the point that if they take it down, they're headed down a slippery slope, but by not taking it down, they're acknowledging much of the information on the platform is inaccurate. And I think that hurts their credibility in the long run," said Julie Smith, a professor at Webster University.
Read the article with Smith at Forbes here.
Donovan '95 Acting Secretary of Air Force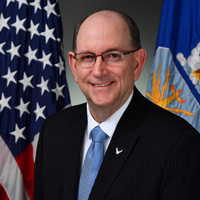 Webster University alumnus Matthew Donovan has become acting secretary of the Air Force after Heather Wilson resigned to become president of the University of Texas at El Paso. Donovan earned his master's in management from Webster in 1995.
Articles covering the news appeared in American Military News and Stars and Stripes, among other publications.