In the News: Stroble on Ghana; Algieri on EU; Nurse Anesthesia student on outreach
Recent news media coverage featuring Webster University community members includes:
Stroble on Global Webster, Education Trends in Ghana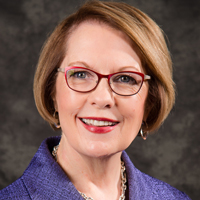 Webster University President Elizabeth (Beth) J. Stroble was Don Marsh's guest on "St. Louis On The Air" to discuss Webster and Ghana. The program airs on St. Louis Public Radio, a regional affiliate of National Public Radio, and was broadcast on Friday, Dec. 7.
"Africa is an important, growing, youthful part of the world that faces enormous challenge, but also has tremendous opportunity," Stroble said in the interview. She added that Webster prides itself on creating "global citizens" and that the Africa campus continues its commitment to widening travel options for its students.
But the Accra campus is also filling in a gap needed in the country: more access to universities.
"Ghana has upped their investment [in secondary education] and really turned funds that they may have [once] used for higher education to the secondary level," Stroble explained.
"It's a strategic investment on their part," she said "But what it means is that then they have built a tremendous appetite for higher education and a need for it, and the public universities are simply at capacity."
Listen to a replay of the full interview online here.
Read more about the Ghana visit by Stroble and Provost Julian Schuster in this recent Webster story .
Algieri in Die Presse on Calls for EU Army
In an article published in Austria's Die Presse, Franco Algieri analyzed the recent calls for a European army by French president Emmanuel Macron and German chancellor Angela Merkel.
Algieri is associate professor and head of the International Relations Department at Webster Vienna.
In the piece, Algieri explains that this topic is not a new one and has been returning in the European integration debate since the 1950s. The current proposal for such an army remains rather vague concerning the implementation.
Algieri's article in the major international German-language newspaper can be viewed online here.
Nurse Anesthesia Student on Homeless Outreach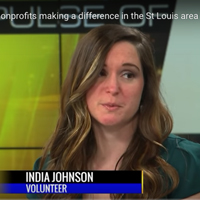 Webster Nurse Anesthesia student India Johnson's interview on homelessness outreach is now viewable online at The Pulse, a show hosted by FOX 2/KPLR 11 reporter Shirley Washington. Johnson was part of a three-person panel, sharing her own experiences and motivation as an active volunteer.
"Homelessness doesn't look like what you think it's going to look like. You may see someone and think they have it all together. But you don't know what's going on in someone's life."