In the News: Stroble on Walker; Grainger, Rakhmonov on Tashkent; Smith on media
Recent news media coverage featuring Webster University community members includes:
Stroble on KMOX Reflecting on Walker Legacy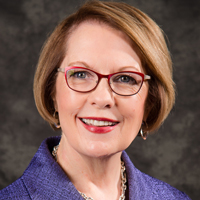 Chancellor Elizabeth (Beth) J. Stroble was invited by KMOX 1120 radio to discuss the legacy of former Board of Trustees member and chair George Herbert Walker III, with show hosts John Hancock and Michael Kelly.
During the interview, Stroble noted that Walker joined Webster as a trustee in 1974, which "was a pivotal moment in Webster University's history," as Webster expanded to military locations, downtown St. Louis and the global campus network grew soon after, beginning with the Geneva campus in 1978.
Former Webster president "Leigh Gerdine and [former chair of the board] Sandy Zimmerman recruited distinguished people in the St. Louis community on Webster's path forward. ... [Walker] was part of so many pieces that were put in place as strategy and vision for what Webster could be," she said.
"What I knew of Bert, is whatever he was in, he was all in — in every single way," Stroble said. "Not only was he a leader and partner with Webster leadership, he was our most generous benefactor to date."
"He was generous through all of those 40 years, to a variety of things — not only the School of Business & Technology, which as you note bears his name. He supported the Leigh Gerdine College of Fine Arts, he supported scholarship programs, study abroad. He was a champion of anything that would benefit a Webster student."
Grainger, Rakhmonov on Uzbekistan TV 'Good Evening'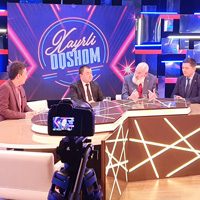 John Grainger, rector of Webster University in Tashkent, and Rasul Rakhmonov, director of the Center for the Realization of Education Programs at Webster University in Tashkent, were interviewed on the weeknight TV program Xayrli Oqshom ("Good evening") on Uzbekistan television channel Sevimli.
The program aired Jan. 8. The rector and executive director answered questions about the bachelor's programs offered at the Tashkent campus, diplomas students can earn there, costs, and features such as the Study Abroad program.
The newest campus in Webster's global network formally formally opened in the Uzbekistan capital last fall.
Smith on Social Media and Child Safety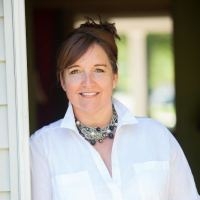 Julie Smith, instructor in the School of Communications, discussed how to keep children safe on social media in an interview with CBS affiliate KMOV TV. The story aired on several news stations throughout the Midwest.
"There's always effects of what we post, whether we realize it or not," Smith said. "It's important to have those conversations with kids about that. What do you hope to achieve? What are you going to do if someone responds in certain way?" asked Smith. "You want to make sure the student or the child has planned out in their head the repercussions and how to respond to those. What are their coping mechanisms for if they have a negative experience?" Smith added.
See more about the story and context about some local school districts here (KCTV in Kansas City).
The story also mentioned a bill in the Missouri legislature, which Smith consulted on, that would incorporate media literacy into public school curriculum.
Smith is the author of "Master the Media: How Teaching Media Literacy Can Save Our Plugged-In World." She is a frequent presenter of media literacy workshops, and teaches several media literacy topics at Webster.