In the News: MacNeill on inequality, Szanto on Vietnam, alumni in Rolling Stone, Army News
Recent news media coverage featuring Webster University community members includes:
Szanto on Vietnam's Role in ASEAN Border Disputes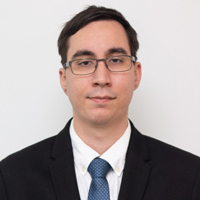 Balaz Szanto was quoted in DAP News about the ongoing ASEAN member conference and how Vietnam has strategically positioned itself in being a key player in border disputes.
Szanto is a faculty member and program coordinator for the MA in International Relations at Webster University Thailand.
The conference covered a wide range of issues, including member countries' handling of the coronavirus pandemic, participation in a relief fund, and the approach to settlements of border disputes among member countries on land and at sea.
Read the DAP News report on the conference here.
MacNeill on Economic Policies and Racial Disparity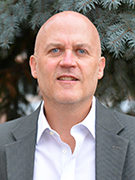 Allan MacNeill was quoted extensively by CNBC regarding racial wealth inequalities and how such inequalities perpetuate social injustice. The story cites the four largest statistics that reflect racial disparities in the U.S. economy.
MacNeill is professor of political economy in the Department of History, Politics, and International Relations in Webster's College of Arts & Sciences and the Business Department in the George Herbert Walker School of Business & Technology.
"The history of policies that supported discrimination in homeownership and racial segregation is well documented," MacNeill said in the story. "They include practices of redlining by banks, exclusionary housing covenants in white neighborhoods and government loan programs that explicitly denied loans to African-Americans."
He added: "While these policies may no longer exist, wealth imbalances, once created, are self-reinforcing and continue across generations."
The story has been picked up and republished by several other media outlets. Read it at CNBC here.
Alumnus on AI in U.S. Army Logistics
Webster alumnus Ken Lorentzen co-wrote an article for the U.S. Army website about artificial intelligence's growth and how it fits into the Army Data Strategy and logistics.
"For the logistics community, a ventilator is a piece of equipment that is manufactured, stored, maintained and shipped. In the medical profession, a ventilator requires power, has a setting for oxygen level, is assigned to one patient at a time and may require certain medications for intubation. Knowing how to best get a machine from point A to point B is only part of the problem. A ventilator only represents a life saved if it arrives on time for a patient and the facility has the other elements required for successful use."
Webster in Rolling Stone's John Zorn Profile
Webster University is mentioned in the iconic rock magazine Rolling Stone Magazine thanks to a profile on composer John Zorn, who studied music and played saxophone in the Department of Music at Webster before his 30-year composing career took off.
The story describes Zorn as a "legendary, category-defying" composer.
Read the profile of Zorn here.