In the News: Stroble, McMillan, Algieri
Recent news media coverage featuring Webster University community members includes:
President Stroble on KSDK on Impact of Tax Bill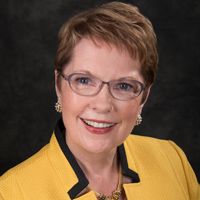 Webster University President Elizabeth (Beth) J. Stroble was the featured interview during NBC affiliate KSDK's Tuesday coverage of the tax bill passed by Congress, capturing her thoughts on how it could impact access to higher education and the services non-profit organizations provide.
Provisions in the bill would affect the incentives for charitable giving to non-profit organizations such as Webster, including the fundraising that such organizations depend upon for providing services in their communities.
"We have students that work very hard, are smart, driven, ambitious, but they don't necessarily come with great wealth," Stroble said. "So we count on being able to put scholarships together."
Stroble also addressed the impact of helping students attain a degree.
"From the time they come in as undergraduates to the time they graduate with a bachelor's degree, they triple their earning power. So yes, I have the interests of my students at heart, because I think a Webster student contributes to the improvement of St. Louis."
Stroble has previously discussed the impact these students on the economy and workforce of the St. Louis region, including an interview with KMOX-AM radio earlier this month.
Watch the full KSDK (Channel 5) segment quoted above online here.
St. Louis American Features Commencement Speaker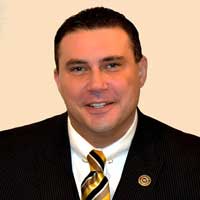 Webster's choice of 2018 commencement speaker Michael McMillan was featured in the St. Louis American.
McMillan is president and CEO of the Urban League of Metropolitan St. Louis. The American quotes President Stroble:
"Through his leadership, Michael organized job programs for underrepresented citizens, worked with community leaders to create a community center in the aftermath of Ferguson, and helped secure more than a billion dollars for neighborhood revitalization. He is an inspiration to us all about the value of public service and the impact that leadership can have on our community. We look forward to hearing the guidance that Michael can offer our graduates as they prepare to make their own way in the world."
Read the American story online here.
Algieri in Die Presse on EU-Asia Relations
Franco Algieri, associate professor and head of the international relations department at Webster Vienna, penned a guest commentary in German language newspaper Die Presse regarding the current political situation between Asia and the European Union.
Read the article (in German) online here.