In the News: Top MBA, Centennial gala, Vienna's Marin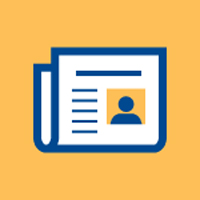 Recent news media coverage involving Webster University and community members includes:
Centennial Gala: In Pictures
The Webster University Centennial gala, which raised $1.2 million for student scholarship funds and re-connected Webster University community members, partners and donors from around the world, was featured in the Ladue News and the St. Louis American.
Top MBA Coverage: St. Louis and Kansas City Business Journals
In the annual St. Louis Business Journal rankings of largest MBA programs, Webster's MBA program was ranked as having the largest local enrollment for the 2015-16 academic year. The ranking appears in the Dec. 4 print edition, online, and in the Business Journal's 2016 Book of Lists.
Separately, the Kansas City Business Journal's "Top Area MBA Programs" feature quoted Webster Kansas City director Cass Butler's advice on what students should look for in an MBA program.
"It is important to understand how the MBA program aligns with a prospective student's career goals and professional development opportunities. Another important and often overlooked criterion is the composition of the peer group and the overall classroom experience at the institution," Butler said.
"It is worthwhile to explore how the faculty engage the students. Is there a lot of group work, lectures or active learning? Make sure the institution selected has a teaching model that will best fit a learner's style."
Marin's Appointment at Webster Vienna in Austrian Press
Coverage of Bernd Marin's appointment as the new director of Webster Vienna was in several major Austrian news outlets, including Der Standard, APA, Die Presse, Salzburger Nachrichten, Wirtschaftsblatt and Kurier.