In the News: Jensen on sports, Vogel on Sesame Street, GDPR team in CASE
Recent news media coverage featuring Webster University community members includes:
Vogel '93 Profiled on Sesame Street Roles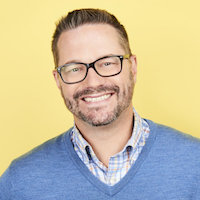 Webster University alumnus Matt Vogel '93 was profiled in an Associated Press story that ran in outlets across the United States, regarding his role voicing the iconic Kermit the Frog on Sesame Street:
"Mild-mannered and patient, Vogel — who has a Bachelor of Fine Arts from Webster University's Conservatory of Theatre Arts — said he was inspired by master puppeteer Jim Henson and watched the show that icon helped produce. He never imagined the show held a job he could do, much less that of the iconic yellow Big Bird.
"Once I was here on 'Sesame Street,' I connected with that little child in me again, and I realized, 'Oh my gosh, I think I can grow up to work on "Sesame Street." This can be a dream.' And I'm living it."
Read a version of the story in the St. Louis Post-Dispatch here.
Jansky, Schick-Bodric, Wiley in CASE on GDPR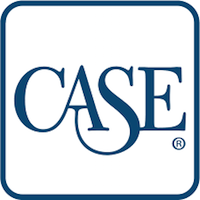 The article covers the strategies and challenges of implementing new GPRD-compliant policies as it relates to higher education institutions and how they were implemented at Webster University. They discussed the processes, challenges and anticipated changes as the EU's privacy law continues to evolve.
Jansky is senior director in Global Marketing & Communications; Schick-Bodric is director of privacy and information security operations, international campuses, based at Webster Vienna; Wiley is the assistant chancellor, secretary of the University, and senior privacy director.
Jensen on What Makes a 'Good Sports City'
Scott Jensen, professor of speech communication studies and sports communication in the School of Communications, was quoted in a WalletHub article about what makes a community a "good sports city," the impact pro sports teams have on their host regions, and the role of fantasy sports in this growing industry.
"A good sports city generally has strong fan bases to support its primary teams (pro and college). Strong fan bases are characterized by consistent attendance, as well as knowledge of their teams that is reflected in community media and random social exchanges. A good sport city is one in which enthusiasm is generated more by the team's tradition and presence than by its success. The enthusiasm seen with success is a product of the city being passionate about its sports and not so much about the success itself.
Strong sports teams with a good sense of marketing and cultural awareness reflect their home cities pretty explicitly. There are generally community connections that are part of venues as well as team rituals. Strong sports teams should be easily associated with their home cities based on these rituals and physical connections with the community.
Read the full piece under Jensen's photo int his piece at WalletHub.