In the News: Soccer teams' lunch for nurses, Balogun on WHO, Steenz on the air
Recent news media coverage of Webster University community members includes:
Steenz 'On The Air' on 'Heart of the City'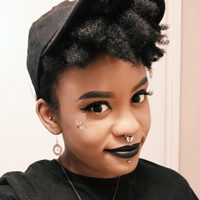 The St. Louis Public Radio program "St. Louis On The Air" interviewed animator and School of Communications adjunct faculty member Christina "Steenz" Stewart, on her vision for "Heart of the City."
Stewart recently took over of that comic strip from artist Mark Tatulli's "Heart of the City," who was at the helm for the 22 years it's been syndicated.Stewart is now one of the few black women in charge of strips that run in mainstream newspapers.
"Heart of the City" follows the life of title character Heart Lamarr, who is now in middle school. Stewart said she was inspired by how activist-minded younger generations are and wants to give Heart more friends of color — and bring teenage issues to the forefront.
"[Diversity] is always there in real life, so it should be reflected in comics as well. [And] the direction that I'm taking it is definitely more focused on her middle school issues and adventures," Stewart explained.
Listen to the full interview at St. Louis Public Radio here.
Soccer Support for Nurses Featured Across St. Louis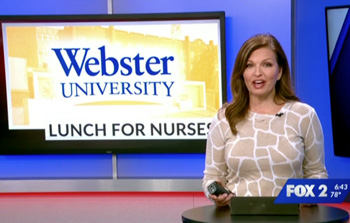 The Webster men's and women's soccer teams' donation of lunch to local nurses was featured in Gazelle Magazine and the Webster-Kirkwood Times, and also covered on air by Fox 2 news and KTRS 550 AM radio.
The teams raised funds to buy lunch for nurses who work at Mercy Hospital South in South County and Progress West Hospital in O'Fallon. Coach Mike Siener has close family members working as nurses at both facilities.
Webster student Janel Bond, who is the manager for the women's soccer team, spearheaded the fundraiser remotely from home in Cincinnati.
Read the Gazelle feature here, and Webster-Kirkwood Times here.
Balogun in Washington Post on WHO Impact for Health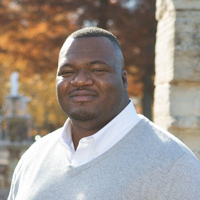 Emmanuel Balogun's op/ed on the WHO's importance in global and U.S. health efforts ran in the Washington Post and was picked up by several other newspapers, including the San Antonio Express-News here.
Balogun, assistant professor of international relations in Webster's College of Arts & Sciences, co-authored the piece with colleague Amy S. Patterson from the University of the South. Their column provides context after President Trump announced the withdrawal of U.S. funding for the global health organization.
"Our research indicates that the WHO contributes substantially to global health more broadly and serves as a significant partner in U.S. health efforts, particularly in Africa. Defunding this organization would probably erode sizable, long-standing U.S. investments on health in the region," they wrote.